Steel Mills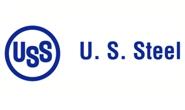 Granite City Hot Strip Mill to Restart in February
Written by Sandy Williams
December 14, 2016
---
US Steel announced today that it will begin processing slabs on the currently idled hot strip mill at Granite City Works in Granite City, Ill., in mid-February 2017. The slabs for the mill will be sourced from US Steel's own domestic facilities.
US Steel said in a press release that it is making the adjustment to its hot strip mill operating configuration to provide better alignment with customer needs and improve service while increasing the pace of its asset revitalization plan. The company plans to take periodic outages at Gary Works (Gary, Ind.), Great Lakes Works (Detroit, Mich.), and Mon Valley Works (Pittsburgh, Pa.) to improve the capabilities and reliability of the hot strip mills.
The Granite City Works blast furnaces and steelmaking facilities were idled in December 2015 and the hot strip mill was idled in January 2016 in response to challenging global market conditions. The blast furnaces and steelmaking facilities will remain idled. The pickle line, cold mill and finishing lines at Granite City Works will continue to operate, said US Steel.
Located in the St. Louis-Southern Illinois area, Granite City supplies high-quality hot-rolled, cold-rolled and coated sheet steel products to customers in the construction, container, piping and tubing, service center, and automotive industries. The production facilities at Granite City include:
Two blast furnaces
Two top-blown basic oxygen process (BOP) vessels
Ladle metallurgy facility
Two continuous slab casters
80″ Hot strip mill
51″ Pickle Line
56″ 4-Stand cold reduction mill
46″ Hot-dip galvanizing line
49″ Hot-dip galvanizing/GALVALUME® line
Latest in Steel Mills