Steel Mills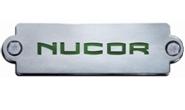 Nucor to Purchase Republic Conduit
Written by Sandy Williams
December 15, 2016
---
CHARLOTTE, N.C., Dec. 15, 2016 /PRNewswire/ — Nucor Corporation (NYSE: NUE) announced today that it has agreed to acquire Republic Conduit, a leading manufacturer of steel electrical conduit in North America, from Luxembourg-based Tenaris S.A. for $335 million, or approximately 6x the average of its 2015 and projected 2016 EBITDA. Republic Conduit's annual shipment volume over this period averages approximately 146,000 tons.
"The purchase of Republic Conduit complements our recent expansion of Nucor's presence in the pipe and tube market and gives us a new line of value-added products to offer our customers," said John Ferriola, Chairman, CEO and President of Nucor Corporation. "This acquisition hits on all five of the drivers in our company's long-term strategy for profitable growth. We are very excited to welcome Republic Conduit employees to our Nucor team."
Republic Conduit produces electrogalvanized Electrical Metallic Tubing (EMT) and Intermediate Metal Conduit (IMC), as well as hot-dip galvanized Electrical Rigid Metal Conduit (ERMC). Republic Conduit's products are primarily used to protect and route electrical wiring in various nonresidential structures such as hospitals, schools, office buildings, hotels, stadiums, churches and shopping malls. The company also serves the power and industrial sectors.
Republic Conduit employs a total of approximately 300 people at two non-unionized facilities strategically located in Louisville, Kentucky, and Cedar Springs, Georgia. Once the acquisition is completed, Nucor will be a market leader in steel conduits.
Latest in Steel Mills