Steel Mills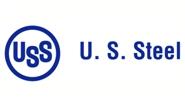 US Steel Keetac to Reopen
Written by Sandy Williams
December 30, 2016
---
US Steel announced today that it plans to restart its Keetac iron ore plant in Keewatin, Minn.
In a press release on Thursday, US Steel said new iron ore pellet agreements with third party customers prompted an adjustment of its iron ore pellet production to take advantage of the new opportunities. One of those opportunities includes "supplying US Steel's former Canadian operations," said US Steel spokesperson Erin DiPietro.
Keetac, which has an annual production of 6 million tons, has been idle since May 2015 due to unfavorable market conditions. US Steel said it will begin recalling workers in January with production starting in March 2017.
Di Pietro said about 200 employees will be called back to work.
Eighth District U.S. Rep. Rick Nolan called Keetac's reopening "wonderful news for the Iron Range."
"In my conversations with U.S. Steel executives, it appears that this will bring back in the neighborhood of 200 good-paying jobs to our region at its commencement," he said in a release. "This accomplishment is the result of a team effort with the mining companies, steelworkers, the Obama Administration and those of us in Washington who have championed the cause of securing high tariffs and taxes on subpar, low-quality steel subsidized by foreign governments and dumped into our market by trade-cheater nations."
Sen. David Tomassoni, DFL-Chisholm said officials and the Iron Range Resources and Rehabilitation Board have been working to get taconite plants reopened in the Iron Range.
"Yesterday, the IRRRB approved more than $1 million of taconite production tax money be reinvested in the Keetac plant and over $6 million area-wide in our plants. The legislature also passed legislation recently, which made permitting of sulfate standards less onerous and EITE legislation, which reduced the cost of power to large power users in our area," said Tomassoni. "I believe all of these actions together have had a positive effect with real-world impacts."
Cliff Tobey, President of Local 2660, said about 400 people were working at the plant when it was shut down last year.
"All of us at Steelworkers Local 2660 are very happy to hear of the restart," he said. "This 19 month shutdown has been extremely hard on our members and we hope this is a sign of better times to come."

Latest in Steel Mills