Final Thoughts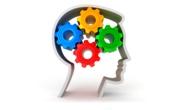 Final Thoughts
Written by John Packard
January 2, 2017
---
Well, we made it through 2016 in one piece and we are excited to see what the New Year has in store for the steel industry and those affected by the steel industry.
I want to thank all of you who sent messages to me over the weekend. A special note of thanks to Chris Shipp, General Manager of Priefert Steel who wrote, "John, another great year for SMU!  Thanks for all you do. Your information your team publishes is my top news source.  Appreciate all the hard work; bottom line it helps me make informative decisions; gives me ammunition on buying and selling; flat out helps me save my company money!!!  Looking forward to another great year in 2017.  Thanks for all you do."
We are looking forward to helping Chris and all of you plan for and make decisions during the coming year(s).
We are but three days into the New Year and there have already been positive changes made by Steel Market Update as we look to improve and expand our services to our subscribers. Over the holiday weekend we moved our website to a brand-new server and the improvement in our loading times, how quickly you can navigate through our website and how easily it will be to access materials has been significant. You should notice faster loading times and an improved website experience.
This is just the beginning of the changes we are looking to make over the next 12 months. We will be adding new personnel to keep up with our growth and provide us the manpower needed to increase the number of items we will be indexing and reporting on in the future.
We plan on adding a new workshop to our repertoire as we strive to provide a quality training program aimed at service center sales and purchasing people. Our "Building Sales & Purchasing Relationships" workshop is in the final development stages and we expect to conduct our first workshop during the first half of 2017.
Now that we are into the New Year, Ray Culley and I will be working non-stop to put another unforgettable Steel Summit Conference experience together for Atlanta on August 28, 29 and 30th. We have commitments already from Alan Beaulieu of the Institute for Trends Research and Dr. Chris Kuehl of Armada Corporate Intelligence. We are working hard on many others and over the next couple of months you will have a good idea as to what we are aiming to accomplish this year (sorry can't be more specific right now – after all we do have competitors out there). Our goal is to surprise and exceed expectations. This will be a challenge after last year's conference but we are up for the challenge.
The main thing to remember right now is to block out August 28, 29 and 30th on your calendars and make sure we are in your budget for 2017. We are expecting to break through 500 attendees (almost everyone attending being connected to the steel community) as we strive to become THE STEEL CONFERENCE in North America during 2017 (and beyond).
If you have ideas for speakers or subjects that need to be discussed during our Steel Summit Conference, please feel free to send me suggestions: John@SteelMarketUpdate.com.
We have lots of new members and I want to welcome all of them to Steel Market Update. The Final Thoughts section is an area where I get to voice my opinions, remind our readers of things I think they need to be aware of and to discuss some of the things that are important to me and to Steel Market Update.
As we enter the New Year I want to remind all of our readers that we appreciate comments, suggestions and criticism. We do not pretend to be perfect or to know everything that is happening. Many of our articles and ideas come from our readers who are intimately involved in the steel industry and may see or be aware of things that we have missed. We appreciate learning all we can and sharing all we can with the steel community without exposing our sources. I can be reached at: John@SteelMarketUpdate.com or by phone at 800-432-3475.
Today's issue is Volume 12, Issue #1. The company Steel Market Update began in August of 2008, the newsletter and the concept of sharing information with steel buyers began long before during my sales career which spanned 31 years. We are in our 9th year as a company but, the 12th year of producing what has become SMU. The company started as a one-man show and has grown over the years but, the original concept of sharing market intelligence with buyers and sellers of steel has not changed. I believe that the person who is a student of the industry, listens to different points of view and then makes decisions will tend to win more times than not.
This industry tends to surprise even those of us who have been dealing in it for most of our lives. Those challenges and opportunities are what keeps me motivated on a daily basis.
With that I want to wish everyone who reads Steel Market Update a Happy, Healthy and Prosperous 2017 and, as always, your business is truly appreciated by all of us here at Steel Market Update (feel free to tell your friends about us).
John Packard, Publisher

Latest in Final Thoughts