Final Thoughts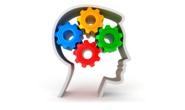 Final Thoughts
Written by John Packard
January 6, 2017
---
Welcome back to any of you who managed to extend your New Year Holiday until the 9th of January. The year started slow but increased speed once we got toward the end of this past week. Ferrous scrap prices are up $30-$45 per gross ton and AK Steel has started the ball rolling with a $40 per ton price increase. Welcome back!
We expect the other steel mills to follow the AK Steel lead. We learned that at least two domestic steel mills were offering spot hot rolled at $640 per ton ($32.00/cwt) prior to the AK Steel announcement. Our sources were advising that other mills were still in the $600 to $620 range for new spot offers prior to the AK announcement which was not made until late in the day on Friday. So, we should see more announcements as this week progresses.
To our Premium level members we published the Power Point presentation regarding our flat rolled steel survey on the website on Friday. Premium members can access the data under the Analysis tab when logged into the website. If you are a new Premium member and you would like help finding the survey results and other items in the website you can contact Brett Linton at: Brett@SteelMarketUpdate.com or by phone at 706-216-2140.
As always your business is truly appreciated by all of us here at Steel Market Update.
John Packard, Publisher
Latest in Final Thoughts