Steel Markets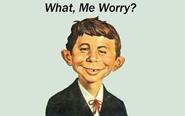 Dodge Momentum Index At 8 Year High in December
Written by Sandy Williams
January 9, 2017
---
The Dodge Momentum Index increased 2.9 percent in December to a reading of 136.7. The index is at an eight year high although more than 25 percent below its peak in 2007.
Commercial construction planning drove the increase in December, gaining 5.7 percent and offsetting a 1.7 percent decline in institutional planning.
Commercial planning gained 38 percent in 2016 while institutional planning dropped 6 percent after a strong year in 2015. Dodge Data & Analytics suggest this means commercial construction activity will continue to grow in 2017 "despite being at a more mature phase in its cycle, while planning in the institutional sector has yet to see the benefit of the numerous education-related bond measures passed in recent years."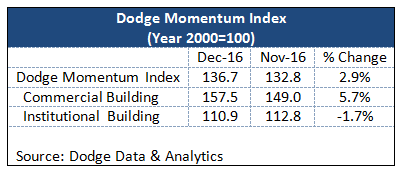 Eight projects entered the planning stage in December that are valued at more than $100 million. Commercial projects include a $400 million mixed-use building in Atlanta, GA and $351 million office tower in San Francisco. For institutional projects, Cleveland, Ohio will get a $140 million renovation to the Quickens Loan Arena and a $130 million high school is planned in Sherman, Texas.
Below is a graph showing the history of the Dodge Momentum Index. You will need to view the graph on our website to use its interactive features, you can do so by clicking here. If you need assistance logging into or navigating the website, please contact our office at 800-432-3475 or info@SteelMarketUpdate.com.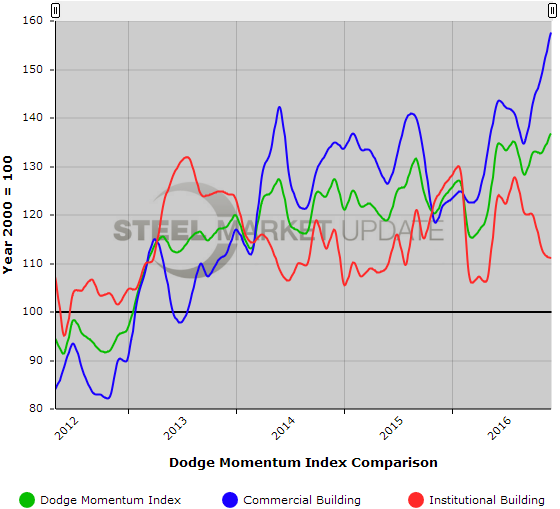 Latest in Steel Markets