Economy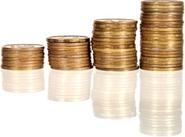 Federal Reserve Reports from Richmond and Kansas City Optimistic About Growth
Written by Sandy Williams
January 25, 2017
---
Manufacturers in the Fifth and Tenth Districts were optimistic about future manufacturing growth during the next six months. The Tenth District, under the Federal Reserve Bank of Kansas City, was especially optimistic on future growth.
Richmond Fed
The Federal Reserve Bank of Richmond reported manufacturing activity strengthened in the Fifth District during January. The composite Index rose to 12 from 8 in December and 4 in November.
New orders and shipments rose modestly during the month. Raw materials costs were up by an annualized rate of 1.52 percent, slowing from December's rate of 1.50 percent. Finished goods prices grew by 0.22 percent. The capacity utilization index decreased from 10 to 8. Inventory levels for finished and raw materials declined in January.
Manufacturers in the District are expecting prices to input prices to grow at a 1.75 percent annualized pace during the next six months, compared to Decembers outlook of 1.58 percent annualized growth. Indexes for future shipments gained five points. Volume of new orders fell 3 points but remained at a solid reading. Longer lead times are expected along with healthy order backlog and greater capacity utilization.
More employers expect to add workers over the next six months and increase capital spending.
Kansas City Fed
Manufacturing expanded modestly in the Tenth District according to a survey of manufacturers by the Federal Reserve Bank of Kansas City.
"We had another solid composite index reading in January, and firms' expectations for future activity were the highest in more than twelve years," said Chad Wilkerson, vice present and economist at the Bank.
The composite index was unchanged at 9 in January but up from zero in November. Month-over-month indexes for production, new orders and order backlogs increased moderately in January. Inventory indices for both finished and raw materials decreased to negative territory. Indexes for prices were mostly unchanged in January according to survey results.
Future activity is expected to jump during the next six months. The future composite index gained 10 points to register 27. Indexes for future production, shipments and new orders were at their highest levels in 12 years. Prices for future finished goods and inputs were essentially unchanged from the December outlook. The future employment index leapt from 11 to 31.
Manufacturers in the Tenth District had the following comments:
"Our backlog has increased significantly since just the end of the year. New budgets and higher oil and gas prices have added optimism in our industry."
"A very strong December and is being followed up with a great start to January. We are looking at adding employees for the first time in two years."
"Thinking positively about 2017, know more by mid-year. We have invested in '15, '16 and '17 to upgrade processing equipment capable of better quality and more efficiency. We can't afford to get behind the 'power curve' with machinery replacement and we can't afford to be wrong about future business either."
"We are hoping that with the election out of the way, things will get busy. However, a trade war would be devastating as so much of our raw material comes from overseas."

Latest in Economy