Final Thoughts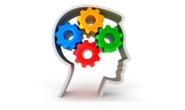 Final Thoughts
Written by John Packard
January 27, 2017
---
Please be advised that I will be traveling to Tampa, Florida and will be at the Port of Tampa Steel Conference on Monday and Tuesday of this week. I will return to my office on Wednesday. For those of you who have not been to a steel conference, the Port of Tampa is a good one that will not break the bank. Of course, if you only can go to one steel conference, I highly recommend our own Steel Summit Conference which will be in Atlanta, Georgia at the end of August (28th, 29th and 30th of August).
We are going to begin our early February flat rolled steel market analysis (survey) beginning at 8 AM ET on Monday, January 30th. We will send out approximately 630 invitations to people representing over 600 companies involved in the production, distribution, manufacturing or processing of flat rolled steel. The vast majority of the invitations focus on manufacturing and distribution which are the two largest buying segments for the steel mills. We will be asking questions about whether those in the industry think flat rolled steel prices have "peaked" or does the bull have room to run?
This coming week should be interesting (just like every other week in the steel industry). If something comes across your desk or, if you become aware of changes in the marketplace, please shoot me a note: John@SteelMarketUpdate.com
As always your business is truly appreciated by all of us here at Steel Market Update.
John Packard, Publisher
Latest in Final Thoughts