Steel Mills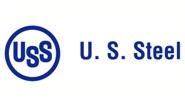 US Steel May Sell Kosice Plant to Chinese Buyer
Written by Sandy Williams
January 29, 2017
---
US Steel may be about to sell its Kosice plant in Slovakia to Chinese company He Steel, according to rumors in the Slovakian press. The Slovak Spectator reports that economic daily Hospodárske Noviny wrote that US Steel and He Steel signed a memorandum of understanding in Pittsburgh on July 26.
US Steel Kosice spokesperson Jan Baca would not comment on the potential sale.
A memorandum sets a schedule for a deal, said Juraj Borgula, vice-president of the Slovak Engineering Industry Association, and blocks other buyers. Due diligence is expected to commence in February.
Prime Minister Robert Fico spoke about the US Steel Kosice situation following a cabinet meeting on January 24 and was quoted by TASR , the news agency of the Slovak Republic.
"Slovak government did a great deal in the past to maintain steel production in Košice; a memorandum was signed between the government and U.S. Steel," Fico noted. "I'd prefer U.S. Steel to remain in Slovakia. The firm is fully in the hands of the foreign holder and it's up to the owners to decide what they will or won't do with this company," said the prime minister as reported by the Slovak Spectator. He confirmed that the cabinet was informed about a possible sale.
The prime minister added that Slovakia would try to negotiate a share of the company if US Steel intends to leave Slovakia. "No one will give us a majority stake, but we will try to put our foot in the company's door, he said.
"They have to communicate with the state about many issues, so I think that when it comes to the fact that a new owner will come to Košice and be interested in negotiating with the state, we'll try to take advantage of this moment to strengthen the position of the state [in the steelworks]," said Fico in the TASR report.
Union leader Mikuláš Hintoš told TASR that Kosice president Scott Buckiso confirmed the plant wss for sale and said the union would be the first to learn of a possible transaction, as required by legislation.
"We have no insight as to whether the prospective buyer is from China, Russia, Ukraine or the Czech Republic. Nobody's ever told us," said Hintoš.
According to the Hospodárske Noviny, He Steel offered US Steel 1.4 billion euros for the Kosice plant, about US $1.5 billion.
US Steel Kosice has an annual raw steel production capability of 4.5 million metric tons and employs approximately 12,000 people. The facility includes three blast furnaces, four sintering lines, four oxygen converters and an RH-type vacuum degassing plant. One hundred percent of the steel is cast into slabs in two continuous-casting plants. Kosice produces high value-added products suitable for applications in the automotive, packaging, electrotechnical, consumer goods and building industries.
Products produced include:
Hot Rolled Products
Cold Rolled Products
Electrical Products
Hot Dip Galvanized Products
Organic Coated Products
Tin-plated Products
Spiral Welded Pipes
Heating Radiators

Latest in Steel Mills