Steel Products Prices North America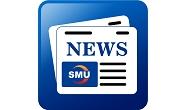 Nucor, NLMK & UPI Announce $30/Ton Price Increase on Flat Rolled Steel
Written by John Packard
February 21, 2017
---
Three mills have made price increase announcements of $30 per ton on all flat rolled products produced by those mills. The three mills are Nucor, NLMK USA and USS/POSCO (UPI) on the West Coast.
On Monday morning Nucor made it official and was the first mill to announced a $30 per ton ($1.50/cwt) price increase on flat rolled steel. The increase was made in the form of a letter emailed to their customers. No explanation was provided by the mill to their customers for the reasoning behind the steel sheet price increase.
NLMK USA followed later in the day with a letter to their customers advising that, "due to increasing demand, extended lead times and increasing input costs…" they were raising prices by the same $30 per ton as Nucor.
On Tuesday, USS/POSCO put out a letter to their customers advising them of their intention to increase spot prices on HRP&O, cold rolled and galvanized steels.
We also learned today that CSN (Terre Haute, IN) increased their minimum base price from $42.00/cwt to $43.00/cwt.
Other mills are mulling the announcement or did not participate in negotiations to lower prices over the past few weeks.
Steel Market Update (SMU) has been of the opinion a price increase was coming as early as Monday morning of this week. The Nucor announcement and the others that followed should not be a surprise to our newsletter readers. We wrote about our concerns in Sunday night's issue of the Steel Market Update newsletter.
The Nucor, NLMK and UPI increase are to be "effective immediately" so the question we are posing to steel buyers right now is what do they believe the new base price on hot rolled, cold rolled and galvanized will be?
What we got for responses is typical when steel prices are in transition and the steel mills are actively negotiating steel prices. We were told by steel buyers the new hot rolled price could be as low as $610 per ton ($580+$30=$610) to as high as $650 per ton.
Steel buyers are telling us the new cold rolled and coated base prices should be around $41.50/cwt to as high as $43.00/cwt ($830-$860 per ton).
We will wait to see if other mills follow the Nucor, NLMK, UPI and CSN lead (our expectation is they will) and if one of them clears up the confusion regarding base prices by providing a minimum base in their announcement.
Below is a copy of the Nucor announcement for those who have not yet seen it this week.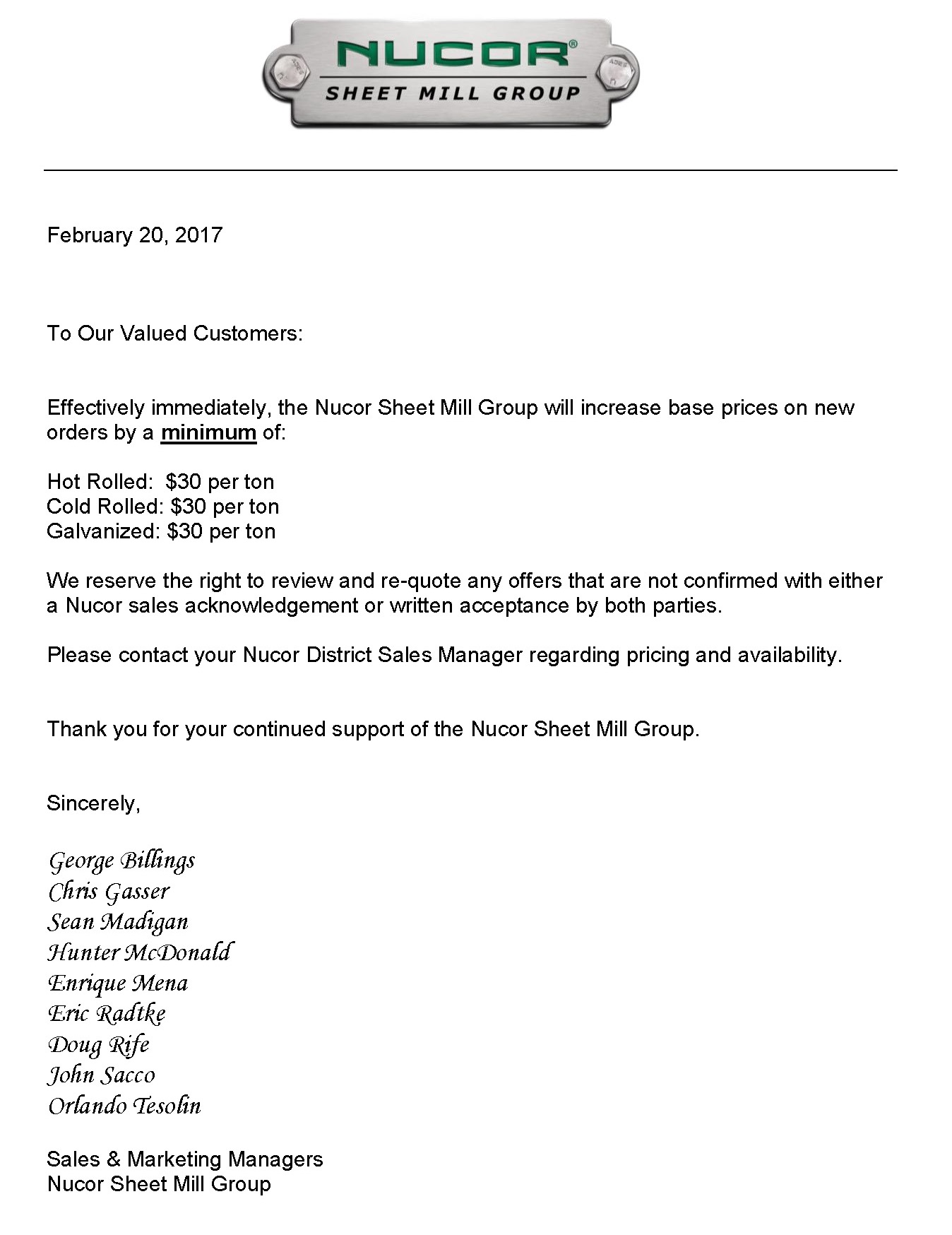 Latest in Steel Products Prices North America