Steel Products Prices North America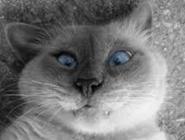 Administration Scraps Buy American Requirement for Keystone XL
Written by Sandy Williams
March 5, 2017
---
Is it Buy American or not? That seems to be the question of the day. President Trump signed an executive order clearing the way for the construction of the Keystone XL and Dakota Access pipelines, adding in a memorandum to the Commerce Department that the steel pipe used in construction will have to be made in the United States.
In the January 24 Presidential Memorandum, Regarding Construction of American Pipelines, the Secretary of Commerce was ordered to "develop a plan under which all new pipelines, as well as retrofitted, repaired, or expanded pipelines, inside the borders of the United States, including portions of pipelines, use materials and equipment produced in the United States, to the maximum extent possible and to the extent permitted by law."
"We put you heavy into the pipeline business because we approved, as you know, the Keystone Pipeline, but they have to buy … steel made in this country and pipelines made in this country," the President told U.S. Steel CEO Mario Longhi on February 23.
In his February 28 address to Congress, Trump said, "We have cleared the way for the construction of the Keystone and Dakota Access pipelines. Thereby creating tens of thousands of jobs, and I've issued a new directive that new American pipelines be made with American steel."
Trump continued, "I will be asking the Congress to approve legislation that produces $1 trillion investment in the infrastructure of the United States financed through both, public and private capital, creating millions of new jobs. This effort will be guided by two core principles: Buy American and Hire American."
A White House spokesperson contradicted that on Thursday, March 2, stating Keystone XL will not be required to use American steel.
"The Keystone XL Pipeline is currently in the process of being constructed, so it does not count as a new, retrofitted, repaired or expanded pipeline," said the spokesperson to news site Politico.
The pipe for the Keystone XL has already been manufactured and bought, with about half of it produced outside of the U.S. A firm requirement to use all American-made steel would certainly have jeopardized the completion of the pipeline and would likely have led to litigation by TransCanada.
On Tuesday, (Feb. 28), TransCanada suspended its $15 billion NAFTA suit against the United States in which it sought to recover costs and damages after the project was blocked. The challenge has been suspended until March 27 while new applications are submitted to the U.S. to approve the project.
A spokesperson for TransCanada told SMU by email that the permit was submitted on January 26 and the State Department has 60 days to make a decision.  "We continue to be encouraged as our Presidential Permit application makes its way through the approval process.  This project will support U.S. energy security, create thousands of well-paying U.S. jobs and provide substantial economic benefits." 
Will Buy American hold for other projects?
The shift in rhetoric regarding the Keystone XL project raises concerns on whether the steel industry can rely on the Administration to carry through with its Buy American requirement on future infrastructure projects.
On Tuesday, March 2 ten steel associations submitted a letter to President Trump vocalizing their "absolute and unqualified" support for the Buy American requirement put forth by the Administration. The groups ask that the Buy American requirement be applied to all tax-payer funded infrastructure projects.
Trump's Jan. 24 memorandum on construction of American pipelines gave specific definition of what Made in America steel means:
"(i) With regard to iron or steel products, that all manufacturing processes for such iron or steel products, from the initial melting stage through the application of coatings, occurred in the United States.
(ii) Steel or iron material or products manufactured abroad from semi-finished steel or iron from the United States are not "produced in the United States" for purposes of this memorandum.
(iii) Steel or iron material or products manufactured in the United States from semi-finished steel or iron of foreign origin are not "produced in the United States" for purposes of this memorandum."
The ten associations urged that the established "melted and poured" standards be applied as well as requiring that all steel finishing processes also occur domestically.
The letter from the associations is reprinted below:
March 2, 2017
Dear President Trump:
On behalf of the undersigned organizations, which represent the overwhelming majority of domestic steel and iron producers and their workers, we write to express our absolute and unqualified support for Buy America domestic procurement preferences in U.S. law. Together, as the iron and steel backbone of our nation's infrastructure, we stand ready to work with you to strengthen our nation's Buy America laws, create manufacturing jobs, and rebuild America.
The foundation of a strong Buy America program is the longstanding requirement that all steel manufacturing processes occur in the United States for a product to be Buy America compliant – from the actual steel production to the finishing processes. In fact, this "melted and poured" standard has been successfully applied since 1983. Requiring that all manufacturing processes occur domestically ensures that every critical stage of the steelmaking process occurs in the United States, encouraging R&D, capital investment, and jobs here in America. Strong Buy America laws maximize the return on the nation's investment in our infrastructure.
The American steel and iron industries and their workers strongly oppose efforts to weaken Buy America by allowing imported steel that is finished in the United States to be used in taxpayer-funded infrastructure projects. Such an unwarranted change would encourage the outsourcing of the major elements of the steelmaking supply chain that account for a majority of the capital investment and employment. Buy America is and should continue to be a preference for steel that is produced in the United States – not a preference for foreign-produced steel that is merely finished here. This distinction has enormous implications for capital investment and jobs in the U.S. manufacturing sector. Put simply, steel is "made" here only if it is "melted" here.
Mr. President, thank you for your "Buy America, Hire America" pledge. We look forward to working with you to ensure that Buy America remains strong and that our infrastructure is built with steel that is melted and poured in America.
Sincerely,
Alliance for American Manufacturing (AAM)
American Foundry Society (AFS)
American Institute of Steel Construction (AISC)
American Iron and Steel Institute (AISI)
Concrete Reinforcing Steel Institute (CRSI)
Iron Mining Association of Minnesota (IMA)
Municipal Castings Association (MCS)
Specialty Steel Industry of North America (SSINA)
Steel Manufacturers Association (SMA)
United Steelworkers (USW)
Cc: Senate Majority Leader Mitch McConnell
Senate Democratic Leader Chuck Schumer
House Speaker Paul Ryan
House Democratic Leader Nancy Pelosi

Latest in Steel Products Prices North America