Steel Mills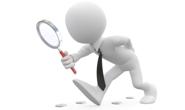 Antitrust Charges Dismissed for Major Steel Producers
Written by Sandy Williams
March 7, 2017
---
An antitrust lawsuit filed by indirect steel purchasers against ArcelorMittal USA, US Steel and other steel mills was dismissed in the US District Court of Northern Illinois last week.
In 2008, Supreme Auto Transport LLC, based in Michigan, filed a complaint alleging that ArcelorMittal and others were among a group of steel producers who schemed to artificially increase the price of steel through coordinated production cuts causing harm to indirect purchasers of steel products. The defendants in the case were ArcelorMittal USA (at the time Mittal Steel USA), US Steel, Commercial Metals Company, AK Steel, Gerdau Ameristeel Corp., Nucor, Steel Dynamics and SSAB.
An amendment to the complaint was filed in April 2016 adding fifteen more plaintiffs. The revised complaint changed the definition of "steel products" from flat steel sheet and coils, galvanized steel products, steel plate, beams, bars, rods, etc., to "any consumer steel product for end use." The redefined steel products included clothes washers and dryers, refrigerators, microwaves, automobiles, snow blowers, barbeque grills and others that were far removed from the original definition.
According to court documents, the amended complaint enumerated three issues: 1) violation of state antitrust law, 2) violation of state consumer protection and unfair competition laws, and 3) unjust enrichment claims under the common law of all U.S. states, except Ohio and Indiana, and including the District of Columbia.
U.S. District Judge Manish S. Shah dismissed all the claims saying the plaintiffs' "injury is too remote from the alleged misconduct, their damages too speculative, and defendants' improper conduct not likely to be targeted toward downstream purchasers of mixed material retail products."
Judge Shah cited incomplete facts, statute of limitations and failure to meet antitrust standing under AGC criteria. AGC refers to a multi-factor measure used to test antitrust claims that was formulated in the case of Associated General Contractors of California, Inc. v. California State Council of Carpenters, 459 U.S. 519, 536–45 (1983).

Latest in Steel Mills