Final Thoughts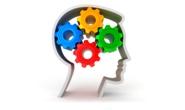 Final Thoughts
Written by John Packard
April 3, 2017
---
Congratulations to AK Steel which will cut the ribbon on their new Research and Innovation facility at the end of this week. It is truly enjoyable to see a domestic mill investing in the future of the industry. The new 135,000 square foot, $36 million dollar facility is located in the Renaissance District of Middletown, Ohio which is 14 miles from the company's headquarters in West Chester, Ohio.
Steel Market Update is looking for "feel good" stories about the industry. If you or your company has something interesting, enlightening or challenging to say please send it to: John@SteelMarketUpdate.com.
Next week we will conduct of Steel 101 workshop in Toledo, Ohio. Over the past couple of years the reputation of our workshop has grown to the point where we have a waiting list for most workshops just a few weeks after we put registration online. Our next workshop is going to be on the West Coast where we have not been for awhile and we recommend registering as soon as possible just to be safe. You can do so on our website: www.SteelMarketUpdate.com or you can contact our offices: 772-932-7538 or 706-216-2140.
I spoke to the Steel Framing Industry Association and heard back from the associations director how pleased they were with the quality of the information I shared with their group. If your company or association has an interest in having me speak to your group I can be reached at: John@SteelMarketUpdate.com or at 800-432-3475. I try to limit the number of times that I speak on a yearly basis due to all of the other commitments I have – but, I do like getting out on occasion and meeting new groups and new people.
As always, your business is truly appreciated by all of us here at Steel Market Update.
John Packard, Publisher

Latest in Final Thoughts