Steel Mills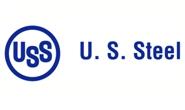 US Steel To Restart Indiana Plant After Toxic Spill
Written by Sandy Williams
April 17, 2017
---
US Steel has completed repairs on a waste water pipe that spilled contaminants in the Burns Waterway at the US Steel Midwest Plant in Portage, Ind., last week.
The EPA has been testing Lake Michigan water in the region and, so far, has not found significant levels of toxin present.
On Friday, US Steel announced it would begin a "controlled and phased approach to a facility restart" at the plant. Plans for the restart were reviewed by the EPA and National Park Service.
The company said in an April 14 statement:
"U. S. Steel currently expects the controlled, phased and highly monitored restart to begin later today. The process will begin with a line-by-line restart of operations that do not use chromium in their processes. U. S. Steel will be taking samples from the facility every two hours. U. S. Steel and participating government agencies will also be conducting vigorous visual inspections and water quality monitoring at the outfall and in the areas surrounding the outfall. If elevated levels of chromium are detected, all operations will be immediately shutdown. If all non-chromium-involved lines restart successfully and sampling is acceptable, the lines that involve chromium would be restarted in the same controlled, phased, and highly monitored manner."
"Going forward, U. S. Steel and participating government agencies will continue to monitor water at and around the outfall. In addition, U. S. Steel has made enhancements to the parts of the facility where the failure occurred and is reviewing additional measures it can take to allow for earlier detection of future issues."
"U. S. Steel is committed to the safety of our employees, to the communities in which we operate and to protecting the environment."
The US Steel Midwest Plant is a finishing facility that operates as part of Gary Works and is located about 10 miles east of Gary in Portage, Ind. Principal products include tin mill products and hot-dip galvanized, cold-rolled and electrical lamination steels that are used by customers in the automotive, construction, container and electrical markets.

Latest in Steel Mills