Steel Products Prices North America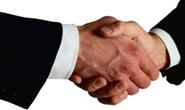 Essar Steel Minnesota Goes to Chippewa Capital in Auction
Written by Sandy Williams
April 27, 2017
---
Essar Steel Minnesota was awarded to billionaire Tom Clarke for $550 million at an auction on Wednesday. Clarke's group Chippewa Capital Partners, which previously purchased Magnetation, plans to merge Essar Steel Minnesota, now called Mesabi Metallics, with Magnetation and finish the $1.9 taconite pellet plant at the Essar site.
Clarke told the Star Tribune that Chippewa Capital plans to complete construction of the plant in 18 to 24 months and will build a DRI plant in Nashwauk within 33 months.
According to Clarke, he and his partners already have twelve customers willing to purchase taconite pellets or DRI bricks. Clarke's purchase is backed by the Magnetation assets, valued at $700 million, and by Liberty House's GFG Alliance and an undisclosed private equity firm that are investing $250 million each in the project.
Chippewa Capital was the only entity to show up to the auction. SPL Advisors, which is currently running Mesabi Metallics bowed out as did Cliffs Natural Resources which initially offered $75 million.
Cliffs CEO Lourenco Goncalves was asked to comment on the sale during the Cliffs Natural Resources earnings call on Thursday:
"What happened yesterday was an auction that we elected not to show up for. Our offer was made, it was public, so I can talk about, was $75 million. And then I increased that offer to $100 million and that's also public information, so I can talk about. And our offer was all cash, just writing a check. And my offer would also make all the contractors and vendors 50% hold on their money as soon as the process – the bankruptcy process would end. So, they would recover $0.50 on each $1 that they owned at that point. The squatters that are there for – at this point for 10 years would get zip, would get a goose egg as well as all the other parties that helped them to continue to be there I would only this 50% for the vendors and contractors. It's cash."
Goncalves offered a bit more color, struggling with the name Chippewa and calling it Chewbacca instead:
"Look, if you combine a blind with a handicap, you are not going to make for an MMA fighter, right? You are going make a handicapped blind man. So, you're combining Magnetation, with all their success in the past, with Essar Minnesota, that has also been extremely successful. So, you combine those two stories of success, you pair with someone that offer $250 million of equity and then increase to $350 million. That said that they are going to put a DRI facility for 3 million tons of pellets and they will start talking in three years. That 3 million tons mega model for that type of size does not exist yet. And they are going to start talking and they're going to start talking through it. That sounds like a great combination of everything.
"And the other thing is where's the money? Although they have an underwritten letter of commitment from big financial institutions like Goldman Sachs, like Bank of America, or JPMorgan or Morgan Stanley or something like that, or the account with Bank of Timbuktu, so these are things that we all see in court. That's the mix, amount of color that I can give to you. I just feel bad for the Minnesota people that fool me once, shame on me. But fool me twice, blame me. That's my assessment of the situation with Chewbacca Steel. That's the word I'd use."
Goncalves said he still believes that Cliffs may put a DRI production facility at the Minnesota site, but if not, other options are being discussed.
A hearing is scheduled for May 22 to decide who will get the mineral rights to the mine. Chippewa Capital will need to acquire the rights to have the acquisition succeed. The mineral lease terminated on July 1, 2016 and Gov. Mark Dayton entered into discussions with Goncalves to take over the lease. Seven Iron Range legislators urged the Minnesota Department of Natural Resources to award the lease to Mesabi Metallics.

Latest in Steel Products Prices North America