Steel Mills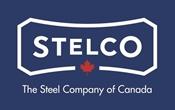 Stelco Nears End of Restructuring
Written by Sandy Williams
May 9, 2017
---
Stelco, the former US Steel Canada, is getting nearer to emerging from CCAA protection. A "sanction hearing" is scheduled for June 9 during which the court will decide whether Bedrock Industries will be the new owner.
Bedrock has the support of most of the stakeholders but is still facing resistance from the local unions who say there are still details to work out before a collective agreement can be ratified. Justice Wilton-Siegal wants the contracts to be ratified before he will agree to finalize the sale.
Gary Howe, president of Local 1005, told the Hamilton Spectator, "There are a lot of things to work out. I think the whole thing needs more time."
Although Local 1005 has only 520 members it represents the concerns of more than 15,000 retirees and is expected to be the most difficult with which to reach an agreement. Pension benefits for the local are one the most contentious of the issues to be ironed out. The proposed contract cuts healthcare benefits (OEPBs) for retirees by 30 percent. Local 8782, headed by President Bill Ferguson, represents Lake Erie Works.
Stelco turned in decent operating results for first quarter which is a good sign for the emerging company. Shipments in first quarter 2017 were 499,918 tons, up from 497,671 in Q1 2016. Revenue for the quarter totaled CAD 380.4 million from CAD 272 million in first quarter 2016 for first quarter EBITDA of CAD 62.8 million. Stelco ended the quarter with CAD 236.8 million in cash.
Latest in Steel Mills