Steel Products Prices North America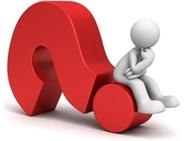 Galvalume is Covered Under CORE & Circumvention Trade Complaints
Written by John Packard
May 25, 2017
---
Steel Market Update (SMU) has been contacted by end users, distributors and steel mills regarding an article published by another trade publication on Galvalume. The article, which was published on Thursday, May 18, 2017, quoted Keith Medick, president and CEO of Union Corrugating Company, as he made the point that there is not enough light gauge Galvalume production in the United States to meet demand. Steel Market Update and industry consultant, Paul Lowrey of Steel Research Associates, will tackle that subject (Galvalume and production capabilities – and misunderstandings) in a future issue of Steel Market Update.
First, however, we have been asked by steel mills, distributors and end users to comment on a statement that was made by the author of the trade publication article regarding Galvalume and trade suits. "Galvalume… was not included in a US trade case last year targeting coated flat-rolled from China, India, Italy, South Korea and Taiwan, nor was it included in a duty-circumvention investigation targeting cold-rolled and coated Flat-rolled steel from Vietnam."
That statement is incorrect and has created some confusion in the marketplace.
CORE (Corrosion Resistant) Trade Suit
The CORE suit includes all corrosion resistant steels of which Galvalume is one. Here is the language taken directly from the International Trade Commission Fact Sheet when they announced their Final Determination, "The products covered by these investigations are certain flat-rolled steel products, either clad, plated, or coated with corrosion-resistant metals such as zinc, aluminum, or zinc-, aluminum-, nickel- or iron-based alloys, whether or not corrugated or painted, varnished, laminated, or coated with plastics or other non-metallic substances in addition to the metallic coating."
Circumvention Complaint Against Vietnam/China
The article also stated that Galvalume was not part of the "duty-circumvention investigation targeting cold rolled and coated steels from Vietnam." The circumvention filing describes the coated products affected with the following product description, "Product description:  Corrosion-resistant steel is steel sheet that has been coated or plated with a corrosion-or heat-resistant metal to prevent corrosion and thereby extend the service life of the products made from the steel. Steel coated with zinc, aluminum, or any of several zinc-aluminum alloys comprises most of the product at issue.  Based on these unique product characteristics, corrosion-resistant steel is widely used in construction applications such as roofing, siding, hardware, roof and bridge decks, guard rails, and culverts.   Corrosion-resistant steel is also used in the manufacture of automobiles, trucks, appliances, industrial equipment and agricultural equipment."
If you are a buyer of zinc-aluminum or Galvalume steels from foreign sources you need to be aware that the product is covered under the CORE results posted (can be found here when logged into our website) and are part of the circumvention case currently working its way through the system against Vietnam.
SMU Note: We do not subscribe to and do not normally read the trade publication which published the article. Copies of the article were forwarded to us for review and comment.

Latest in Steel Products Prices North America