Economy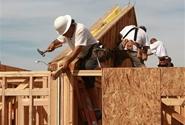 Dodge Momentum Index Recovers in May
Written by Sandy Williams
June 7, 2017
---
The Dodge Momentum Index gained 4 percent in May posting a score of 139.1 after slipping to a revised 133.7 in April. Commercial projects in planning increased 4.8 percent while institutional project planning was up 2.9 percent, recovering partially from April's 12.0 percent decline.
Despite signs of weakening occupancies and rents, the commercial component of the index indicates 2017 will continue to see construction activity continue to rise, said Dodge. At the end of first quarter, institutional planning was up 21 percent from the end of 2016 and Dodge expects the sector to continue its upward trend.
Six projects valued at $100 million or more entered the planning stage last month.
The Dodge Momentum Index, published by Dodge Data & Analytics, is a monthly measure of the first (or initial) report for nonresidential building projects in planning, which has been shown to lead construction spending for nonresidential buildings by a full year.
Below is a graph showing the history of the Dodge Momentum Index. You will need to view the graph on our website to use its interactive features, you can do so by clicking here. If you need assistance logging into or navigating the website, please contact our office at 800-432-3475 or info@SteelMarketUpdate.com.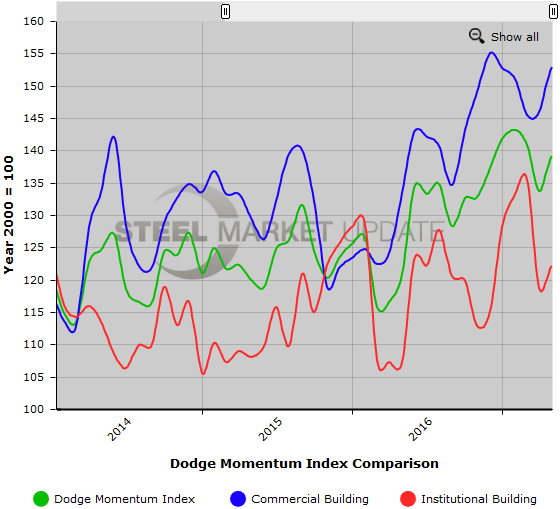 Latest in Economy