Final Thoughts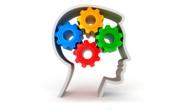 Final Thoughts
Written by John Packard
June 28, 2017
---
Holiday Schedule for Steel Market Update: We will produce a short version of our newsletter on Sunday evening, July 2. We will not produce a newsletter on Tuesday, July 4, and our offices will be closed on both Monday and Tuesday of next week in observance of the Fourth of July Holiday in the USA and Dominion Day in Canada. So, best wishes on both sides of the border.
We will send out our early July flat rolled steel market trends questionnaire invitation on Monday, July 3, and we will collect responses for the duration of the week. We will publish our flat rolled steel price indices on Wednesday, July 5, on the website and then in our newsletter on Thursday.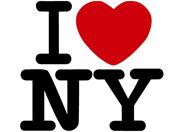 I always enjoy traveling to New York City to meet with the dozens of friends and customers that I have from Steel Market Update, as well as those made during my selling career. I also enjoy meeting new people and sharing ideas about the industry. Although I was unable to attend the conference at the Marriott Marquis hotel, there were plenty of other events hosted by analysts, steel mills and manufacturing companies.
A conference is a place to expand your presence, your brand, as well as those of the people you associate with. As you can see by the list of companies registered to attend the 7th SMU Steel Summit Conference this year, we will have a dynamic group of steel people to rub shoulders with as a supplier, customer, or perhaps just a contact who's good to know when you need to that certain someone to talk to in the future. We still have room to add more people and more companies to our growing list. You can go to www.SteelMarketUpdate.com/Events/Steel-Summit to learn more and to register. I hope to see your company name on the list by this time next week–you will not be disappointed.
A note about hotel rooms next to the Georgia International Convention Center (for those attending or thinking of attending our 7th SMU Steel Summit Conference). We have released a very small number of rooms back to the Marriott Gateway Hotel. They should be available this evening or by first thing tomorrow (Friday) morning. We did block more rooms at the SpringHill Suites Gateway Hotel and, as of this afternoon, there were 17 rooms left in our block. The Renaissance Gateway Hotel had one (1) room left as of this afternoon as part of our block. The hotels do have more rooms available, but they are priced at their normal "rack" rate, which is probably around $239-$259 per night. There are phone numbers and links on our website: www.SteelMarketUpdate.com/events/steel-summit under the lodging tab.
Brett and I are in the process of adding many of the people I met in New York City this week to a trial of our newsletter and website. If you have questions, do not hesitate to ask. You can go to info@SteelMarketUpdate.com or you are welcome to email me directly at John@SteelMarketUpdate.com.
Tomorrow is the last business day of the month, so we will have our monthly recap in Sunday evening's issue of SMU.
A number of people have asked how Tim Triplett is doing now that he has moved over from his position at Metal Center News to Steel Market Update. I think he is doing very well after going through a total immersion in the way we do business and the sheer volume of information we handle with a limited staff. I hope that as a reader of SMU you are beginning to see an improvement in the quality of our writing. Tim is an experienced journalist and copy editor and he is working hard to give our copy some polish. You can reach Tim at: Tim@SteelMarketUpdate.com should you have any questions or comments.
As always, your business is truly appreciated by all of us at Steel Market Update.
John Packard, Publisher

Latest in Final Thoughts