Steel Products Prices North America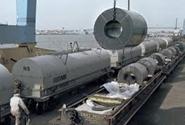 U.S. Steel Mills Exported 1 Million Tons in May
Written by John Packard
July 11, 2017
---
U.S. steel mills managed to export just over one million net tons in May, according to just-released data by the U.S. Department of Commerce. Exports increased by 150,000 tons over April 2017 and were 203,000 tons greater than what was exported during May 2016. May 2017 is the first month to exceed one million tons since October 2014.
The majority of the exports went to either Canada (572,068 tons) or Mexico (321,432 tons), which combined accounted for 893,500 of the one million tons exported.
Here is a look at the flat rolled and plate products exported by the domestic mills during the month of May.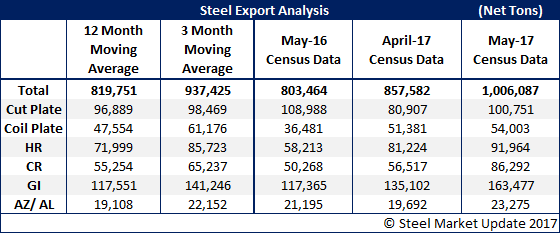 Latest in Steel Products Prices North America