International Steel Prices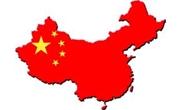 Chinese Steel Prices Surging
Written by John Packard
July 24, 2017
---
Steel Market Update (SMU) sources in China have provided pricing guidance on a number of steel products coming out of China. We are seeing steel prices rising in China due to higher commodity prices (example: iron ore this morning was $69.70 per dry metric ton for 62% Fe, according to The Steel Index).
The following prices were provided to Steel Market Update by Beijing Metal Import and Export Co. and were dated July 23, 2017, for July shipment:

Beijing Metal advised more details for new pricing (July shipment):
For HRC, 2.0mm thickness now is around USD510-515/mt FOB
For GI, 1.0mm thickness now is around 605-610/mt FOB
Another one of our sources advised September prices are running $545/MT on 2.0 mm HRC. This is about $30 per ton higher than July pricing. Converted to net tons, the pricing is $600 per net ton (FOB China).
China is not shipping any hot rolled coil, cold rolled or coated to the United States due to existing antidumping and countervailing duties imposed on Chinese steels by the U.S. government.
Latest in International Steel Prices