Final Thoughts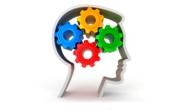 Final Thoughts
Written by John Packard
August 7, 2017
---
We have been incredibly busy this week as we work toward getting all of the pieces of the SMU Steel Summit Conference puzzle to fit together as seamlessly as possible. There are a number of firsts for this conference, but I am going to wait until the conference starts for many of them to be revealed to our attendees.
I was going through the speaker's list with Ray Culley the other day. We have a very strong lineup. There are only a couple of speakers that I do not know well or that I haven't personally seen speak before. Those came highly recommended, so fingers crossed they will meet or exceed our expectations.
For those speakers who have been there before, the heat is on. The expectation is for great presentations and well-thought-out commentary.
The number of attendees who are directly involved with the buying or selling of steel is amazing. I am sure there is no other steel conference around the globe that can boast the number of buying and selling decision makers that we will have in Atlanta in 19 days.
I mentioned Ray Culley who truly deserves a pat on the back for the hard work he has put into this conference. Ray knows how many hours he and I have put into this conference going back to September 2016. For those who are curious, we have already started working on the 2018 conference, which will be held in Atlanta on Aug. 27, 28 and 29 of next year. Mark your calendars now as you won't want to miss it.
Tim Triplett is doing well as he transitions from his role at Metal Center News to his new role here at Steel Market Update. We have definitely thrown some new things his way and he is learning about the wide range of topics we cover (and getting used to how quickly we react to an ever-changing market). Tim will be in Atlanta along with almost all of our SMU staff and instructors.
I keep harping on our SMU Events App – it is truly the one thing you want to spend some time with before attending our conference. If you have problems/questions, contact Brett Linton (Brett@SteelMarketUpdate.com) or by phone 706-216-2140.
I know, I know – too much conference stuff for those of you who are not attending this year. We have less than three weeks to go and then I will get back to trying to say something "interesting" or "worthwhile" in my final thoughts.
As always, your business is truly appreciated by all of us here at Steel Market Update.
John Packard, Publisher

Latest in Final Thoughts