Environment and Energy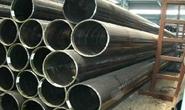 Nebraska Hearing is Final Hurdle for Keystone XL Pipeline
Written by Sandy Williams
August 7, 2017
---
Nebraska began final hearings on the Keystone XL pipeline this week to determine if approval of the long-delayed project is in the best interest of its citizens.
Nebraska is the last of three states that must give a thumbs-up for the project before the pipeline can finish winding its way from Canada's Alberta province to refineries on the Gulf of Mexico. The state's Public Service Commission will weigh arguments from opponents and supporters. The project was given new life when President Trump took office and reversed President Obama's rejection of TransCanada's application for the Keystone project.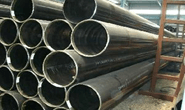 Opponents have contended the pipeline is an environmental hazard that could cause devastating and costly spills, a line of argument that will not be considered during the current hearings because the project has already obtained an environmental permit. Opponents will challenge instead the number of jobs that will be created and the impact of the pipeline on other industries such as ranching.
The potential for new jobs has been a selling point for the Trump administration, which has said 28,000 jobs would be created nationwide as a result of Keystone XL. The number has been disputed in a State Department study which forecasts the project would create 3,900 construction jobs and just 35 permanent jobs at completion. The pipeline was supposed to help revitalize the U.S. steel industry and support Buy American policies until it was realized that almost all of the required steel pipe was already purchased and on site for installation. Supporters for the project tout economic benefits and enhanced national security through partnership with Canada.
Opponents in Nebraska also fear the use of eminent domain law by TransCanada to seize property along the route. The project has received significant pushback from Native tribes that are along the proposed route.
The project benefits Canada's oil industry by providing access to Gulf ports and U.S. refineries along the coast. When the project was first proposed in 2008, the benefits to TransCanada and the Canadian oil industry would have been much more substantial, but since then U.S. oil production has soared, oil prices have dropped and other pipeline avenues have been explored and are nearing completion. TransCanada estimates the Keystone XL pipeline would move 830,000 barrels of oil a day to the Gulf.
The Nebraska hearings will proceed throughout the week. Should approval be granted, TransCanada expects the project will take at least three years to finish. Any appeals to an affirmative decision for the pipeline would likely push that timeline out even further.
"In the event that we do decide to proceed with the project, we still need probably six to nine months to start doing some of the staging of the construction crews, et cetera, and that would be followed by about a two-year construction period," TransCanada Executive Vice President Paul Miller said during the company's second-quarter earnings call on July 28.
Written by: Sandy Williams, Sandy@SteelMarketUpdate.com

Latest in Environment and Energy