Economy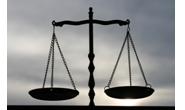 NAFTA Talks to Begin, Ambassadors Urge Caution
Written by Tim Triplett
August 11, 2017
---
The Trump administration's effort to renegotiate the North American Free Trade Agreement and secure "a better deal for America" begins this week with talks between Canada, Mexico and the United States. The opening round will be in Washington on Aug. 16-20. The second round will take place in Mexico City around Sept. 10. Canada will host the third round at a date not yet announced. Negotiators hope to wrap up the NAFTA talks by early next year in advance of Mexican elections.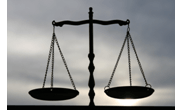 On July 17, U.S. Trade Representative Robert Lighthizer released a summary of the United States' objectives in renegotiating NAFTA. The primary goal, in line with President Trump's campaign promise, is to "seek a much better agreement that reduces the U.S. trade deficit and is fair for all Americans by improving market access in Canada and Mexico for U.S. manufacturing, agriculture and services."
Deficit reduction is a primary goal. Since NAFTA was implemented in 1994, the U.S. bilateral goods trade balance with Mexico has gone from a $1.3 billion surplus to a $64 billion deficit in 2016. Market access issues have arisen in Canada with respect to dairy, wine, grain and other products—barriers the current agreement is unequipped to address, claims the Trump administration.
Through the talks, the administration also hopes to address unfair subsidies and market-distorting trade practices, labor and environmental obligations, and to break down trade barriers to give American companies new opportunities to grow their exports.
In an Aug. 4 letter to the president, 11 former ambassadors who served under presidents of both parties dating back to the late '80s, urged caution. "With so much of our nation's prosperity and security dependent on our relationships with our North American neighbors, we believe the forthcoming negotiations with Canada and Mexico should be conducted in a manner that recognizes our shared values and does not put these realities at risk," the group wrote.
Trade between the U.S, Canada and Mexico totals about $1.3 trillion per year and supports 14 million American jobs. Under the current NAFTA terms, U.S. exports to its two neighbors have grown by nearly 250 percent since 1993, they pointed out.
"As negotiations begin to modernize the 23-year old North American Free Trade Agreement, we write to express our support for changes that will keep North America as the most dynamic and important center of economic activity and trade in the world."

Latest in Economy