Steel Products Prices North America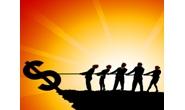 Nucor, Arcelor Mittal, NLMK, CSI Announce $30 Increase on Flat Rolled
Written by John Packard
August 15, 2017
---
Four flat rolled steel mills, Nucor, NLMK USA, California Steel Industries (CSI) and ArcelorMittal USA, announced spot price increases today on all flat rolled steels produced at each mill.
The Nucor Sheet Mill Group, which handles flat rolled steel products, announced a minimum of $30 per ton ($1.50/cwt) price increase on hot rolled, cold rolled and galvanized steel products. The increases are to take effect immediately, according to the letter emailed to the Nucor customer base this afternoon.
A little later this afternoon, ArcelorMittal USA followed the Nucor lead and took their hot rolled, cold rolled, galvanized and Galvalume steel prices up by the same $30 per ton. The AM increase came via email from the regional salespeople to their customers.
Just before 5 p.m. today, NLMK USA advised their customers that their spot base pricing would be increased by $30 per ton, effective immediately.
Shortly after 5 PM ET California Steel Industries (CSI) announced the opening of the balance of their September order book. In the process they advised their customers of their intention to raise transaction prices by $30 per ton.
Steel buyers had mixed emotions about the increase announcements when approached by Steel Market Update this afternoon.
When asked if the price increases would "stick," a Midwest service center told us, "What buyer would admit on Day 1 that it would stick…ha." He went on to say, "Hard to pay $32-$34 for spot when contract pricing is $29.50-$30."
SMU asked a steel mill that did not yet make a price announcement if they would follow and if the price increase would stick. "We were on the sidelines. No new pricing after last week. I guess our customers felt pretty strongly that a price increase was coming and booked rather healthily last week. We will evaluate the market and see what happens. I think pricing will stick and that we are on the cusp of more increases for Q4, assuming our baseline scenarios of inventory drawdowns during the balance of Q3."

Latest in Steel Products Prices North America