Steel Products Prices North America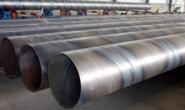 Cleveland Hopes to Attract Pipe and Tube Facility
Written by Sandy Williams
August 28, 2017
---
A subsidiary of Canadian steel processor and Nova Steel is looking for a location in the United States to build a pipe and tube manufacturing plant. Cleveland, Ohio, hopes to entice Nova Tube and Steel LLC with a prime spot along Interstate 77 near ArcelorMittal and access to the Cuyahoga River and the Great Lakes.
Cleveland Councilman Anthony Brancatelli said the city-owned property is the site of a former ArcelorMittal coke plant and slag dump. A clean-up effort in 2014 has transformed the 65 acres into developable industrial land.
Nova Tube would be a good fit, Brancatelli told Crains Cleveland, with the ArcelorMittal steel mill nearby, as well as two steel service centers — Heidtman Steel Products Inc. and Steel Warehouse Co. "It's exactly what the site was built for," he said.
Nova Steel has signed a non-binding agreement for 30 acres at the site, but is still looking at other opportunities in the U.S. Cleveland City Council will consider legislation that will offer Nova a 10-year, 60 percent tax abatement if it chooses the Cleveland location.
The move by Nova Steel is in response to an uptick in drilling activity in oil and gas fields that will require additional sources for pipeline.
Latest in Steel Products Prices North America