Economy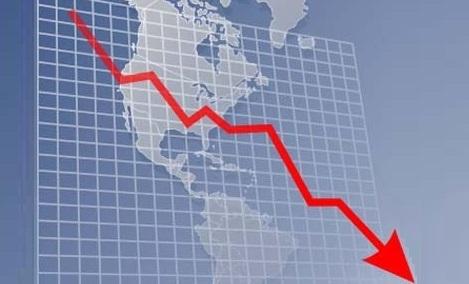 Dodge Momentum Index Dips in August
Written by Sandy Williams
September 8, 2017
---
The Dodge Momentum Index, a measure of nonresidential construction projects in planning, dropped 2.4 percent to register 129.1 in August. Commercial planning led the decline, falling 8.7 percent, while institutional planning partially offset it with a gain of 7.3 percent. In general, commercial planning has seen a steep rise this year as large office building projects entered the planning cycle, said Dodge Analytics.
During August, eight projects of a value of $100 million or more entered the planning phase.
The Dodge Momentum Index, published by Dodge Data & Analytics, is a monthly measure of the first (or initial) report for nonresidential building projects in planning, which has been shown to lead construction spending for nonresidential buildings by a full year.
Below is a graph showing the history of the Dodge Momentum Index. You will need to view the graph on our website to use its interactive features, you can do so by clicking here. If you need assistance logging into or navigating the website, please contact our office at 800-432-3475 or info@SteelMarketUpdate.com.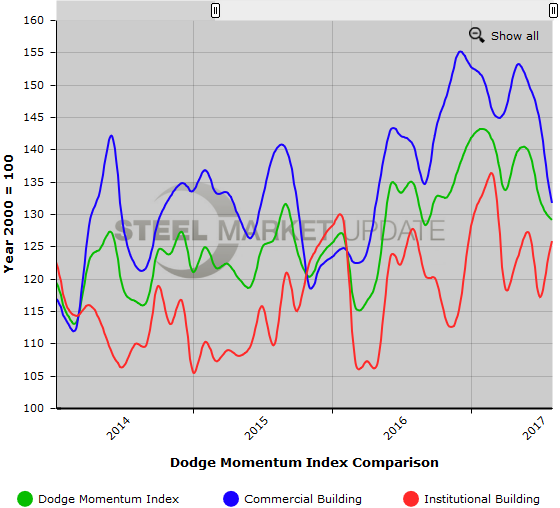 Latest in Economy