Steel Markets

Hurricanes Have Lingering Effects on Auto, Scrap Markets
Written by Sandy Williams
September 12, 2017
---
What happens to all those autos ruined by the double whammy of hurricanes in the South? Cox Automotive estimates 300,000 to 500,000 cars were damaged by Hurricane Harvey. Auto-market researcher Black Book puts the total in Texas closer to one million. And millions more could be added to the toll after Hurricane Irma is tallied.
"We reviewed damage numbers in both (Hurricane) Katrina and (Superstorm) Sandy, which were the most comparable storms. We looked at the reporting of wide-spread flooding, which more resembled Katrina than Sandy. We took into account the high vehicle density and the dependency on vehicles in Houston," said Jonathan Smoke, chief economist for Cox Automotive, in a media conference call.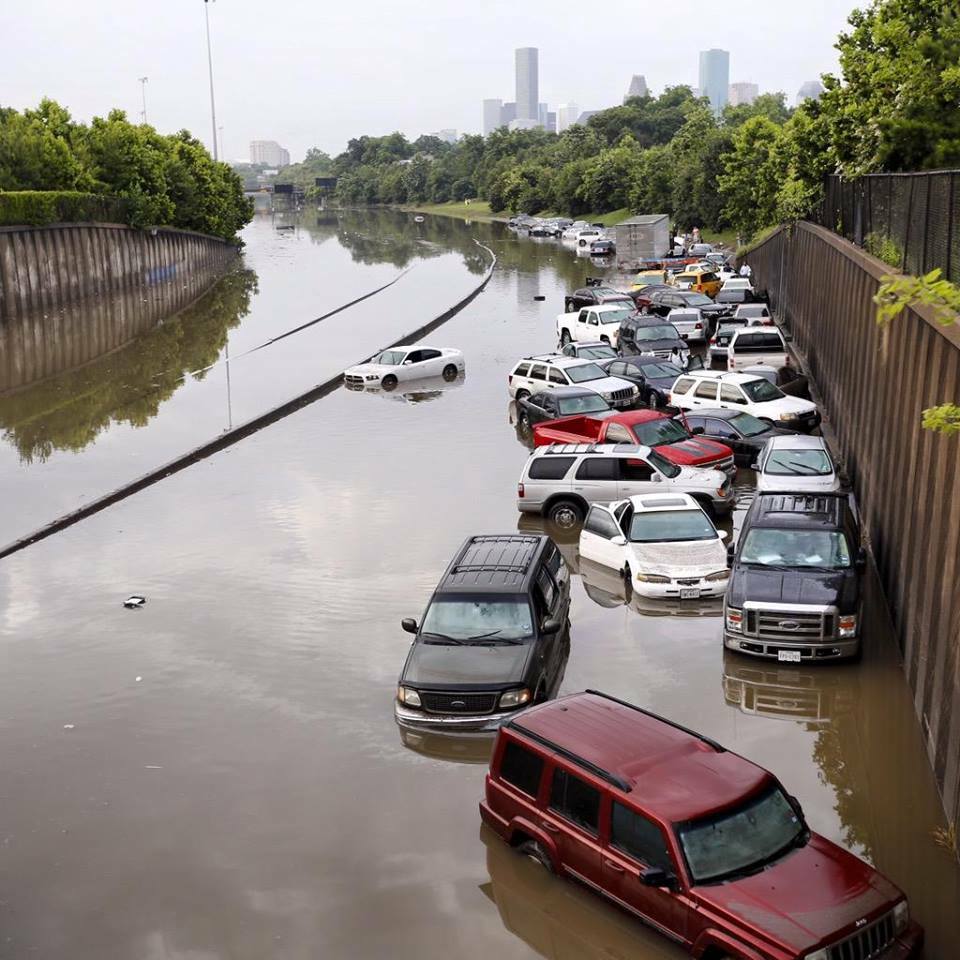 "Therefore, we concluded that 500,000 (units) was entirely possible," he continued. "If we're correct, it would be the worst in terms of vehicle damage in history. Sandy impacted a bigger market, but the damage was not as severe, and the vehicle density was lower. Katrina had even more severe damage but in a less populated, less vehicle dense and smaller area."
"If Houston indeed lost 300,000 vehicles," said Smoke, "it's sobering to note that the entire Houston (market area) has seen 325,000 new vehicle sales in the last 12 months."
Those vehicles that are written off as total losses are likely to head to auction houses for purchase by local salvage yards and metal recyclers. Less damaged vehicles will be bought by used car dealers for repair and re-sale at home and abroad. Other vehicles will be harvested for parts. Crushing of vehicles for scrap does not occur until all salvageable parts are removed, thus the impact to the scrap market may take months or years to register in inventory and prices.
"No question this is the biggest event in history in terms of the total volume of vehicles damaged," Smoke said. "This is going to have lingering effects on the wholesale market for some period of time in terms of increased volumes that should be going to salvage and working their way through the system. But also in terms of the industry and consumers having to deal with their own due diligence in tracking vehicles that could have been damaged but didn't get properly identified as damaged, and therefore, salvage."
Boon to New and Used Car Market
Auto dealerships in the North are already scrambling to send inventory South to meet replacement demand. Dealerships in the path of Harvey and Irma lost sales due to closures and, in some cases, entire inventories were flooded or damaged.
Cox Automotive estimates 20 percent of damaged vehicles will be repaired and the majority will be replaced by used vehicles, causing a bump in pricing. New vehicle sales will take up a portion of the replacement. Texas sales could be especially strong for Detroit-manufactured pick-up trucks.
Shares of stock rose for auto manufacturers in the wake of the destruction as investors anticipated increased sales to meet replacement demand. Ford's U.S. sales chief told analysts that the company will need to add some new vehicle production to meet demand.
Automakers have been concerned about unsold inventory and declining used car pricing. GM expects to transfer used vehicles to the impacted areas and reduce its unsold inventory to 850,000 vehicles or less by the end of the year.

Latest in Steel Markets