Economy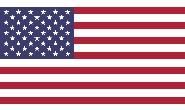 Nucor Calls for Stronger Buy American Policies
Written by Tim Triplett
September 24, 2017
---
Nucor Corp. executives urged the U.S. Trade Representative and Department of Commerce to vigorously oppose any efforts to weaken existing Buy America/n requirements, in their comments on President Trump's April executive order. The steel company also urged the U.S. government to take additional action to stimulate demand for domestic steel in U.S. and foreign government procurement markets.
President Trump issued the executive order this spring instructing all federal agencies to assess how well Buy American policies are implemented and enforced. A final report is due in November. The public comment period ended last week. Nucor was among many companies and individuals that voiced support, and opposition, to current Buy American rules. Steel Market Update reported on the American Iron and Steel Institute's comments last week.
"Nucor supports the president's efforts to crack down on weak Buy America enforcement, close existing loopholes and limit the use of waivers and exceptions," said a company statement. "We look forward to working with the Department of Commerce and other agencies to ensure that this order, and the forthcoming report on strengthening Buy America, due to the president in November, results in maximum benefit to U.S. manufacturers and their workers." 
Nucor is the largest steel producer in the United States with production capacity that exceed 27 million tons, 200 operating facilities in North America and a workforce of 24,000. Many of Nucor's products, from steel fasteners to cut-to-length plate, are used in federally funded projects.
Latest in Economy