Economy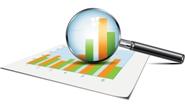 Forecasts Predict Tax Cuts, GDP Growth
Written by Tim Triplett
September 25, 2017
---
Congress and the Trump administration are likely to act on both tax reform and infrastructure spending before the end of 2018, predict the majority of forecasters polled by the National Association of Business Economics.
NABE conducted its September survey of 47 professional forecasters from Aug. 24 to Sept. 7 (during Hurricane Harvey and before Hurricane Irma). Seventy-three percent anticipate corporate and individual tax cuts by the end of next year. Sixty-one percent expect an infrastructure spending plan by late 2018.
The forecasters were divided on their views of NAFTA. About one-third (34 percent) believe the renegotiation of NAFTA will yield at least a marginal net benefit to the U.S. economy. A slightly smaller number (27 percent) feel it will have a negative net impact, while 30 percent expect no net impact at all.
Looking at the broader economy, the panelists forecast a real GDP growth rate of 2.2 percent this year, accelerating to 2.4 percent in 2018. Their expectations for nonfarm employment growth call for a slight deceleration through 2018. The median forecast for the annual unemployment rate shows a decline to 4.4 percent in 2017 and to 4.2 percent in 2018, both below the actual 4.9 percent rate in 2016.
The panelists believe a recession is highly unlikely next year. Nearly three-quarters (74 percent) place the odds of a recession in 2018 at 25 percent or lower. The remaining 26 percent see less than a 50 percent chance for a recession next year.
Latest in Economy