Economy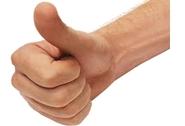 Autumn Boost Expected by Metalformers
Written by Sandy Williams
September 27, 2017
---
Autumn is expected to bring stronger economic activity and more work for metalforming companies, according to the latest survey by the Precision Metalforming Association.
"Metalforming companies are greeting fall with increased optimism," said PMA President Roy Hardy. "Predictions from our industry reflect the latest Bureau of Labor Statistics report which showed growth through some 36,000 new manufacturing jobs created last month. More work requires more workers so metalformers and our supporters in government should redouble efforts to address the skills gap and provide training opportunities."
Current daily shipping levels spiked in September, said the PMA. Forty-one percent of survey participants reported shipping levels as higher than three months ago, compared to just 28 percent in August.
Four percent of companies surveyed had workers on short time or layoff in September, compared to 3 percent in August, and 8 percent a year ago.
Latest in Economy