Steel Products Prices North America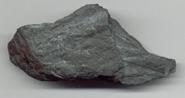 Governor Approves Chippewa to Take Over Essar Steel Minnesota
Written by Sandy Williams
October 4, 2017
---
Governor Mark Dayton expressed his support of Chippewa Capital Partners to revive the Essar Steel Minnesota iron ore mining site. In an open letter to people on the Iron Range, Dayton said Chippewa has satisfied its obligations under the bankruptcy proceedings and may move forward with plans to construct a taconite pellet plant.
Chippewa has secured a binding commitment for $250 million in financing and a letter of intent for another $250 million equity investment in the project. The company has designated $39.5 million to repay debts owed to vendors and has found a Chinese customer for its pellets.
"Their progress has been very significant; their securing the necessary financial commitments has been most impressive; their negotiations for an offtake agreement with a Chinese company could open an entire new market for Range production; and their firm commitment to repay contractors $39.5 million next week, altogether are sufficient for me to direct (the state Department of Natural Resources) to file with the bankruptcy court today the state's support for the project's continuation," said Dayton.
A Chinese company has signed a 10-year offtake agreement to purchase a minimum of 4.2 million tons of pellets annually. Chippewa's products would not compete with other Range taconite operations for the existing U.S. markets, said Dayton.
Dayton was careful to acknowledge the ongoing interest in the site by Cleveland Cliffs and said he did not want to jeopardize that "extremely important working relationship." Previously, Dayton had all but promised Cliffs CEO Lourenco Goncalves the mineral leases to the site.
"Cliffs has proven itself to be a very strong, and greatly valued, leader of the revitalized Range mining operations," said Dayton. "However, the State of Minnesota is not free to do whatever it wants with this project. No thanks to Essar, it is controlled by the Bankruptcy Court. Chippewa made the winning bid to acquire the project in the court's proceedings, and they were awarded the rights to it by the court."
Dayton said that Chippewa was the site's best chance. He commented, "Re-establishing the project anew under someone else's ownership would be a lengthy process, during which time contractors would not be paid, the site would not be rebuilt, and there would be few new jobs on the Range."
"This is just the kind of news you want on a Monday morning. The ink isn't dry just yet, but it is looking very, very good," said Nashwauk Mayor Ben DeNucci after meeting with Tom Clarke of Chippewa Capital. "They will look to close in the next 30 days and will put a shovel in the ground soon after. They are looking at 24 to 30 months of construction. We have seen estimates of 700 construction jobs and then 350 to 450 full-time, permanent jobs. This is good, good news."

Latest in Steel Products Prices North America