Scrap Prices North America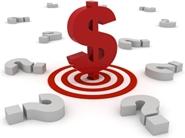 Scrap Moves Lower in October
Written by John Packard
October 8, 2017
---
The negotiations for ferrous scrap were pretty "easy," according to one ferrous scrap analyst who told Steel Market Update on Friday that virtually every market in the United States was down $30 per gross ton on heavy melt and shred and other obsolete grades, while prime grades such as bundles and #1 busheling dropped $40 per gross ton. The numbers referenced are compared to scrap prices for September delivery.
Scrap dealers and other scrap sources advised Steel Market Update that there are a number of reasons for the drop in prices for October deliveries. First, export prices to Turkey, the number one buyer of U.S. produced scrap, have dropped by $50 per metric ton. Second, supply is outstripping demand as the mills' inventories have built while order books are slowing. (Some dealers are suggesting this is only a seasonal issue and as flows slow in the coming months pressure will return to take prices higher).
As we have pointed out in articles on the subject, there are a number of domestic mill "outages" that will be affect the amount of scrap used during the 4th quarter.
Lower scrap prices will put pressure on the domestic steel mills to further discount flat rolled steel prices. We have already seen some of that in our own hot rolled index which just broke below $600 per ton for the first time since early June 2017.
Latest in Scrap Prices North America