Final Thoughts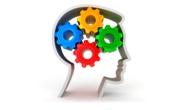 Final Thoughts
Written by John Packard
October 16, 2017
---
As the afternoon turned into evening, I began hearing rumors that a flat rolled price increase would be announced "soon." I heard from a service center who was texting us from his car (a definite no-no) telling SMU that a yet to be named (by us) mill was moving prices. We are still waiting for the car to safely stop so we can learn more. As the evening wore on I spent time searching for confirmation from more buyers or from the mill itself to make sure we had the correct information. Just before 11 PM I received what I needed to confirm the ArcelorMittal USA price increase. What is written below was done prior to 11 PM…
An exec from a large service center in the Midwest told SMU earlier in the day that he is hearing of an increase coming as soon as next week, and then provided his opinion about such a move: "Hearing early rumblings of a price increase next week. Not sure if that is fodder to stimulate order books or if they will really do it. I think it's a tad premature if they try next week, especially if scrap may slide again in November."
As I searched through my service center contacts to see if I could get confirmation of someone actually having made a price move, I learned from a distributor that a mill (not the one suggested to me at the beginning of my thoughts) was suggesting the increase was coming soon. When asked about "X" mill, we were told, "Not to my knowledge, but Nucor is advising to expect one 'shortly.' Mills are testing action @ $28, and I think there's a little competition by mills to try to get a cushion, do an increase, and hope they can glide to year end. Problem is there's too much tied up in contracts, leaving less Spot available to place, and mills are grumbling that most buyers are only sending in contract minimum levels, which is creating additional space to fill."
From SMU's perspective, we look at a number of keys to see if it is time for an increase (will it be supported by the service centers) and do lead times and negotiation positions out of the mills signal a justification and then a determination to take prices higher?
We are in the process of conducting our mid-October flat rolled steel market trends analysis and the factors mentioned above are part of that process. We will report the results in Thursday evening's issue of Steel Market Update. Maybe by then the smoke will begin to clear (or more may be added) and we will get a sense of whether the steel mills think now is the time to move, or should they wait a couple more weeks?
The next two days will be busy ones as we dig in to see who did raise pricing, how high does that mill(s) want prices to go and what do the steel buyers think about the chances of the mills to succeed.
Stay tuned to SMU for more details.
As always, your business is truly appreciated by all of us here at Steel Market Update.
John Packard, Publisher

Latest in Final Thoughts