Economy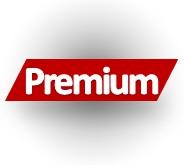 Hurricanes Hurt Job Creation in 3Q
Written by Peter Wright
October 23, 2017
---
Third-quarter job creation was severely affected by Hurricanes Harvey and Irma in the South Central and South East regions, according to third-quarter employment data by state released by the Bureau of Labor Statistics (BLS) on Friday.
Economy.com summarized it as follows: "Job growth is slowing but wage growth is heating up across much of the country, and the September regional and state employment figures reinforce this contention. Compared with August, fewer states reported that nonfarm employment rose and more reported that it fell. More states also reported lower unemployment, which is what one would see if more parts of the country were at or approaching full employment. In September, the largest job gains were in California, Washington and Indiana. The biggest decline was in Florida, related to Hurricane Irma. North Dakota had the lowest jobless rate, followed by Colorado and Hawaii. The rates in Idaho and Tennessee set new series lows. Alaska had the highest unemployment rate."
The states compile their employment numbers independently of the Feds, and then both are reported by the Bureau of Labor Statistics. The results are close. In the last 18 quarters since Q1 2013, the Feds reported total job creation of 11,595,000 and the states reported 11,778,000, a difference of 1.5 percent. Figures 1 and 2 show the history of federal and state totals since 1992. SMU has graphs in the same format for 10 geographic regions and can produce them for individual states if a reader so requests.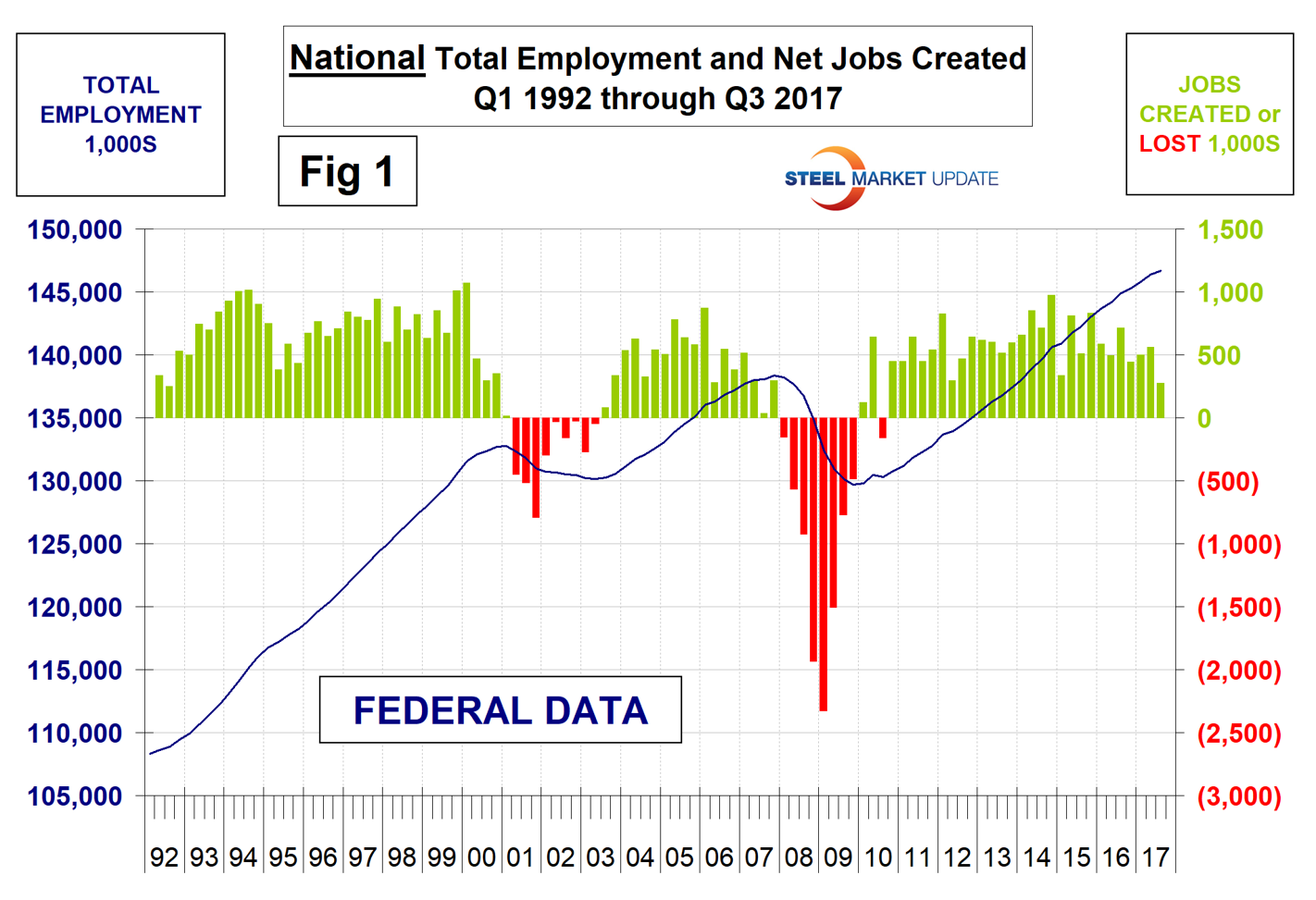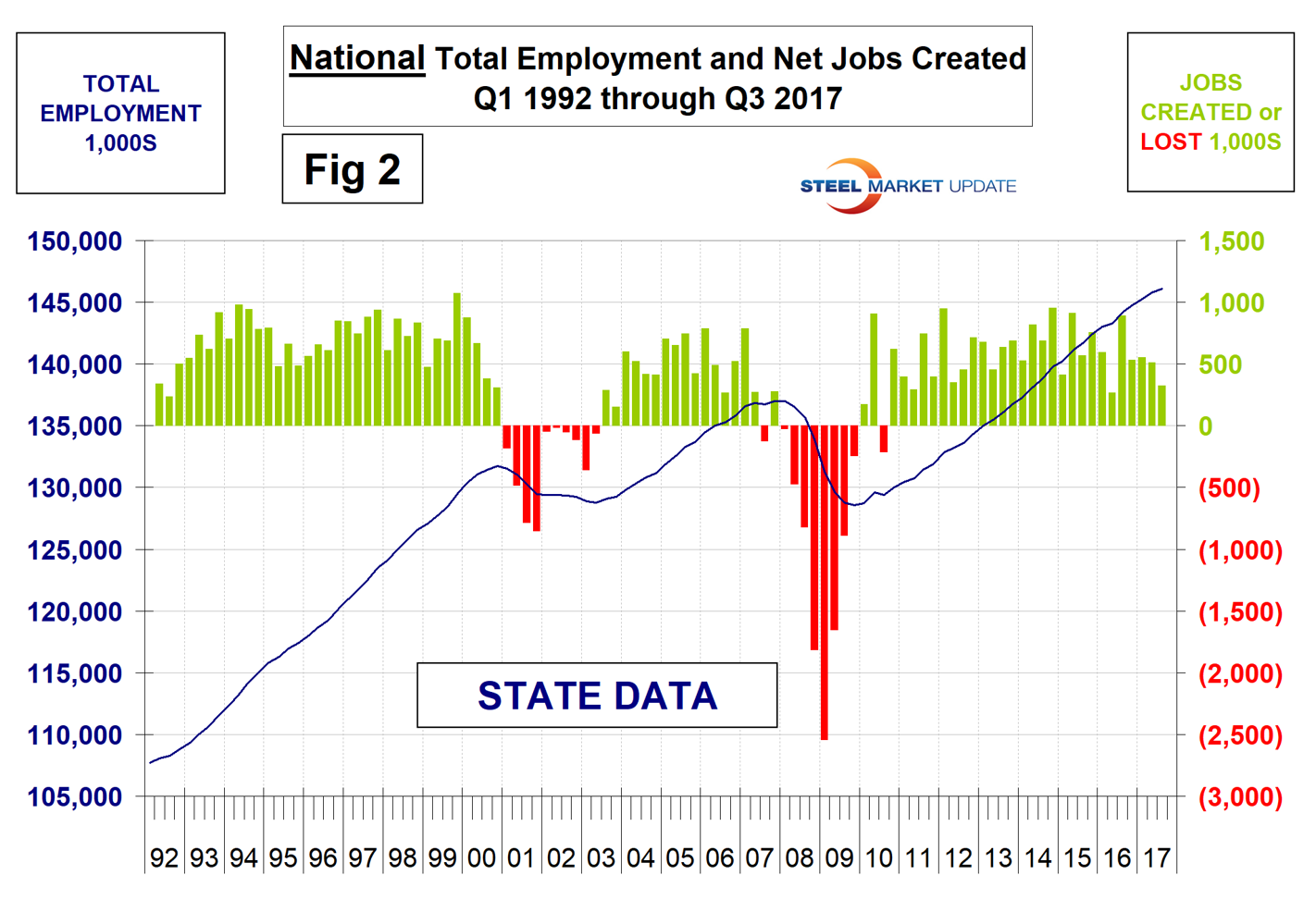 The 10 geographic regions described in this report are as follows:
New England, (CT, ME, MA, NH, RI, VT)
North East, (NY, PA, NJ)
Mid Atlantic, (DE, DC, MD, NC, SC, VA, WV)
North Central, (IA, KS, MN, MO, NE, ND, SD)
East North Central (IL, IN, MI, OH, WI)
East South Central, (AL, KY, MS, TN)
South Central, (TX, OK, LA, AR)
Mountain, (AZ, CO, ID, MT, NV, NM. UT, WY)
Pacific region, (CA, OR, WA)
South East, (FL, GA)
Table 1 shows the history of quarterly job creation by region since Q1 2014. In the third quarter, the South East had negative job creation for the quarter as a whole, and in September Florida lost 127,000 positions due to Hurricane Irma. Most of these were associated with tourism. Texas had a net gain of zero in August and a loss of 7,000 jobs in September. Comparing Q3 with Q2, job creation in the South Central region was down by 86 percent. Six of the 10 regions had a decrease in employed persons in Q3. The big winner was the Pacific region driven by California with a gain of 350.6 percent.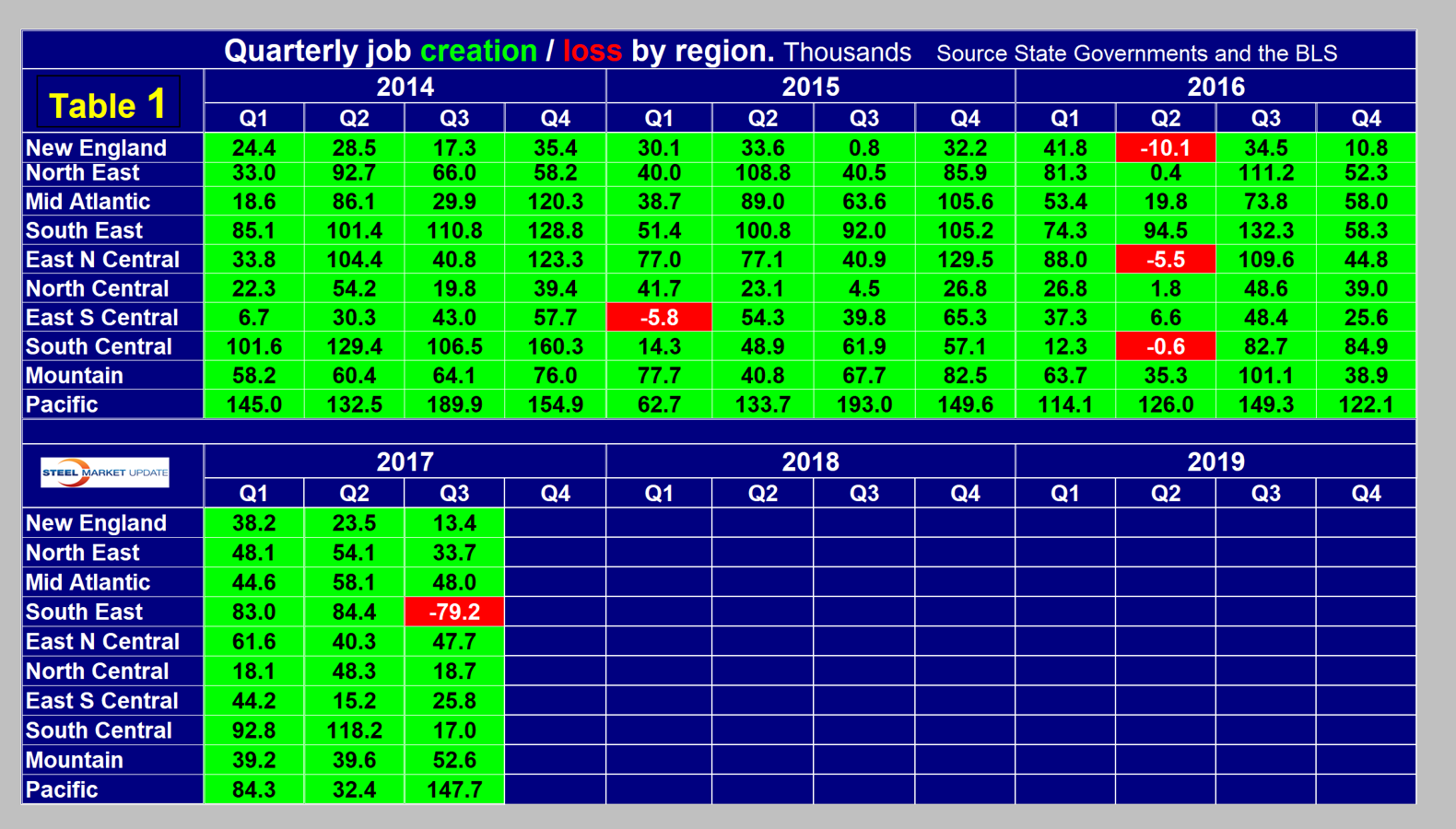 The regions have fared very differently since the pre-recession high of first-quarter 2008 and since the low point of fourth-quarter 2009. By the states' calculations, there are now 9,143,000 more people employed than there were immediately before the recession, but of that number 42 percent occurred in the South Central and Pacific regions (Table 2).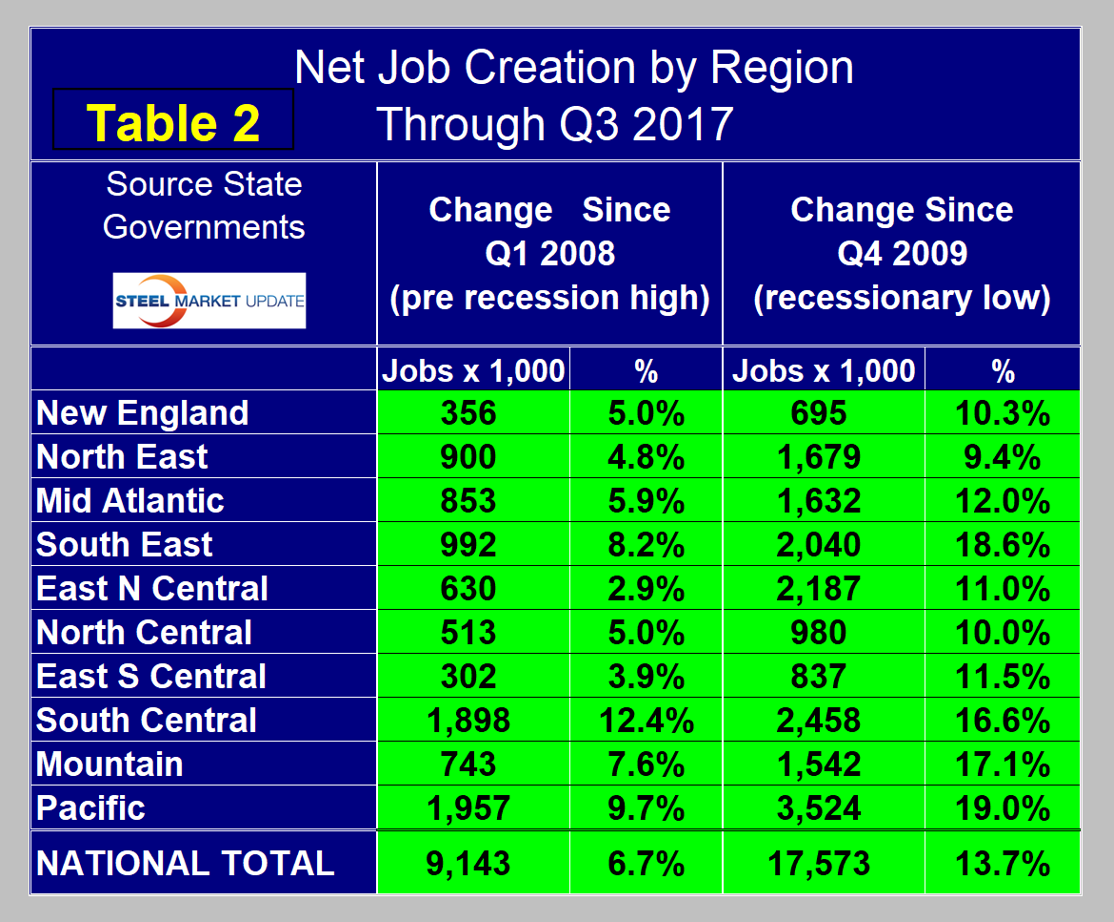 The third-quarter of 2015 was the first time that every region had more people employed than it did at the pre-recession peak. The Pacific has had the largest number of jobs created during the recovery with an increase of 3,524,000 positions, which amounts to 19.0 percent of total employment. The Pacific region also had the largest number of job losses during the recession. In second place during the recovery is the South Central region with 2,458,000 jobs created, closely followed by the East North Central and the South East. Employment is now 17,573,000 positions higher than it was at the low point of the recession. The East North Central currently has the highest number of employed people with 22,086,400, but the Pacific with 22,046,300 is catching up fast (Table 3).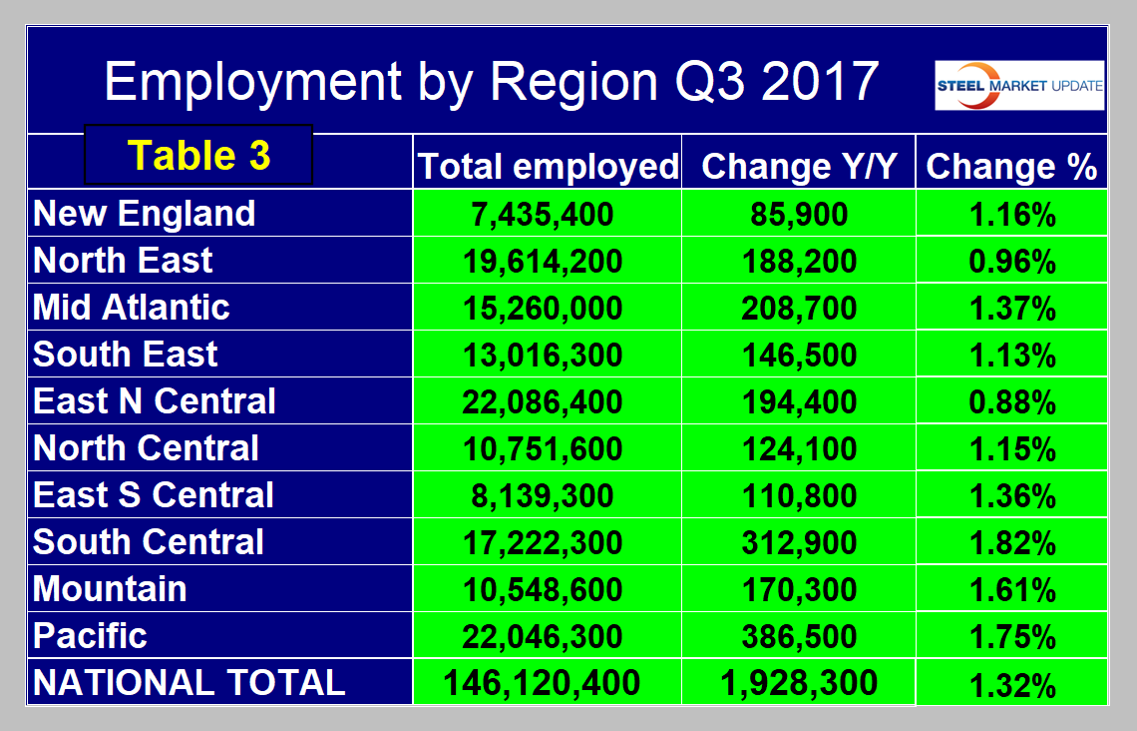 Moody's reported Oct. 18 that the pattern of regional growth is shifting away from the West and toward the South because of two primary factors. First, labor markets are tightening and costs are rising in many areas, but particularly in the larger metro areas of the Pacific and Mountain West. Second, energy-producing areas are rebounding as the price of crude oil improves from its low point in early 2016 and as natural gas exports begin to accelerate.
SMU Comment: We believe it's important for those subscribers whose businesses are substantially regional to have as much data as possible to compare their own results with those of their locality. This report along with regional GDP, which we also report quarterly, is intended to help.

Latest in Economy