Steel Mills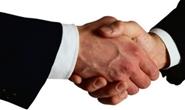 ATI and Tsingshan Form Stainless Joint Venture
Written by Sandy Williams
November 1, 2017
---
Allegheny Technologies, Inc., has agreed to form a 50-50 joint venture with an affiliate of China's Tsingshan Group to manufacture and sell 60-inch-wide stainless sheet in North America. Tsingshan is the world's largest stainless steel producer. The joint venture, which still needs regulatory approval, expects to begin shipping products in early 2018.
Tsingshan's operation in Indonesia will supply slabs that will be first rolled into hot-rolled into coils at ATI then further processed to stainless sheet using the Direct Roll Anneal and Pickle (DRAP) process. The DRAP line was idled early last year and the ATI Midland plant closed in October 2016.
"As we have stated over the last two years, our strategy is to first return our Flat Rolled Products (FRP) business to profitability, and then position our FRP segment for sustainable profitability regardless of raw materials costs or trade policy," said Rich Harshman, ATI's Chairman, President and Chief Executive Officer. "We believe this innovative joint venture, combined with the strategic actions and cost reduction initiatives taken over the last several years, lays the foundation to achieve this objective.
The JV will be named Allegheny & Tsingshan Stainless and will employ 100 workers at the ATI Midland facility in western Pennsylvania.
"Tsingshan has built the world's newest and most innovative stainless production facilities," said Harshman. "Our Hot Rolling and Processing Facility (HRPF) provides unsurpassed coil quality and is a modern, low-cost facility. The JV's DRAP line is an efficient continuous automated facility. It is the only one of its kind in North America that completes the finishing process in minutes rather than the weeks required by the conventional finishing path."
"As one global supply chain, the joint venture will provide a highly competitive and uniquely differentiated offering."
Tsingshan Group, founded in 1998, is a multinational fully integrated stainless steel producer engaged in nickel ore mining, ferronickel and ferrochrome smelting, stainless steel making, hot rolling and cold rolling with captive supportive power plants and ports. In 2016, Tsingshan produced 5.5. million tons of crude stainless steel.
ATI is a global manufacturer of technically advanced specialty materials and complex components with a large presence in the aerospace and defense market, as well as in the oil and gas, electrical energy, medical, and automotive markets.

Latest in Steel Mills