Economy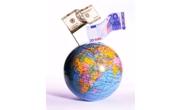 Global Forum to Tackle Excess Steel Issue
Written by Tim Triplett
November 2, 2017
---
U.S. Trade Representative Robert Lighthizer is widely expected to attend the Global Forum on Steel Excess Capacity Nov. 30 in Berlin, though the USTR has made no official announcement of his participation. The forum will include representatives of the G20 nations, as well as other steel-producing countries, gathered to discuss concrete policy solutions to reduce excess steel capacity.
In July, during the G20 summit in Hamburg, leaders reaffirmed the importance of a rules-based global economy that creates a level playing field for all participants. As the facilitator of the Global Forum, the Organization for Economic Cooperation and Development agreed to produce a report with specific policy recommendations by early November, which will be the basis for the forum later this month.
Guiding principles for "tangible and swift policy action," according to press reports on a draft circulated to members, include calls for broad participation by global economies, increased transparency and information sharing, encouragement of open and competitive markets, and restraint from market-distorting subsidies and government supports, among other recommendations.
Latest in Economy