Economy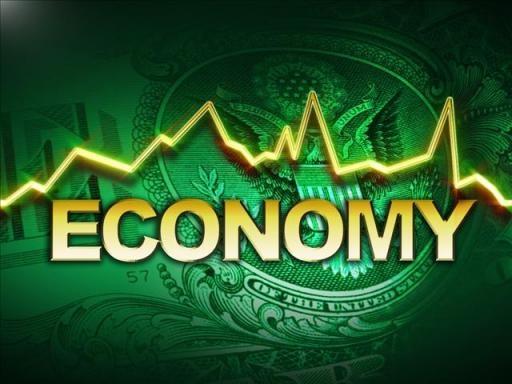 Economist Expounds on Jobs, Taxes, Trade at FABTECH
Written by Tim Triplett
November 7, 2017
---
Speaking at the FABTECH Expo on Monday, Chris Kuehl of Armada Corporate Intelligence offered his unique perspective on the U.S. and global economies, including the following excerpts of his comments on jobs, trade issues and tax reform. Kuehl serves as the chief economist for the Fabricators and Manufacturers Association, International (FMA), a sponsor of the annual trade show that will draw nearly 40,000 attendees to Chicago this week. The exhibit of the latest metal-forming and fabricating equipment continues Wednesday and Thursday at Chicago's McCormick Place.
Kuehl on Employment
America's 4.1 percent unemployment rate is at its lowest level in 17 years, which should be good news for the U.S. economy. But the news is not as good as it could be, said Kuehl.
There are some six million open jobs across the nation in search of a person to fill them. And there are some seven million people who are not fully employed. So, the solution appears obvious. What's the problem? "Those people out of work don't have the necessary skills," Kuehl explained.
The low jobless rate is not raising inflation as expected. "There is a law in economics that we used to count on called the Phillips Curve, which states that when unemployment decreases, inflation increases. Yet we are experiencing little or no inflation. How is that possible?" The anemic rise in wages suggests that those finding new jobs most likely lack the skills to compete for the high-paying jobs that consistently go unfilled, he said. "You aren't going to hire someone for a high-paid job in your facility operating a sophisticated laser if their only experience is serving Slurpees at the local quickie mart. The market is not pulling the six million into the workforce because they don't have the talent we need right now."
He predicts the unemployment level will remain at low levels for quite some time as the market struggles to replace the thousands of baby boomers who are retiring every day.
Kuehl sees a message in the employment data for elected officials. "I hate politicians who talk about how they are creating jobs. They don't create jobs, they create an environment for businesses to create jobs. And the way to do that is to listen to what businesses want: trained people to hire, relief from regulations and tax reform."
Kuehl on Tax Reform
The Republicans' hope to pass tax reform legislation by the end of the year appears nearly impossible as details of the plan come into focus. The debates over cutting the corporate tax rate and eliminating deductions for mortgage interest, state and local taxes and child care costs, among others, are intensifying. Much of the debate is taking place within the Republican party between those who believe the tax cuts will eventually pay for themselves with economic growth and the fiscal conservatives who demand spending cuts equal to the tax cuts to avoid worsening the federal deficit. "Those two visions will have a hard time coming together," Kuehl said.
The United States is accused of having one of the largest corporate tax rates in the world, yet on average Fortune 500 companies pay less than 10 percent when their lawyers and accountants are done manipulating the tax laws. It's the small to midsized privately held companies that are penalized by the high tax rate. "The part we hope makes it through this debate is some sort of tax break for small to midsized businesses because they have been paying full freight all along," Kuehl said.
Kuehl on Trade
The North American Free Trade Agreement will most likely see some minor updates as a result of talks between trade officials from the U.S., Canada and Mexico, but opposition to sweeping changes is mounting, Kuehl said.
The Trump administration's threat to pull out of NAFTA has prompted a strong response on many fronts, including major retailers such as Target, Home Depot and Walmart that depend on open trade with Mexico. "The U.S. made concession decades ago when we first negotiated NAFTA because we needed the Mexican oil—you give us access to your oil, we'll give you access to our markets—but we don't need their oil like we used to," he noted.
U.S. negotiators are likely to extract some concessions from both trading partners, but the fact is the three economies are too tightly integrated to really separate. "In the end, I think there will be some sort of face-saving compromise that will appear to rein in some of NAFTA, but will leave most of it intact," Kuehl predicted.
Commenting on steel trade with countries around the world, Kuehl said that China remains a target of U.S. trade laws. Yet the administration is reluctant to take too hard a line because of the leverage China wields with North Korea, helping to keep its nuclear ambitions in check. In fact, China exports very little steel to the U.S. today, he noted, far behind American allies Canada, Japan, Mexico, Turkey and Brazil.

Latest in Economy