International Steel Prices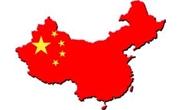 China's "2+26" Policy to Impact Steel Prices
Written by Tim Triplett
November 11, 2017
---
Chinese steelmakers in the heavily industrial "2+26" region—Beijing, Tianjin and the 26 surrounding cities—are expected to cut steel production by 34 million tons this winter under government guidelines designed to reduce air pollution during the home-heating months.
Analysts at Wood Mackenzie estimate the government restrictions will reduce China's hot metal supply by about 14.2 million tons in the fourth quarter and by 20.2 million tons in first-quarter 2018. The environment is unlikely to see the full benefit of a 34-million-ton cut in steel production, however. Mills outside of the 2+26 region, which account for two-thirds of the nation's steel capacity, are expected to hike production, offsetting the net benefit to China's air quality. Wood Mackenzie estimates actual steel curtailment will total only about 4 million tons in Q4 2017.
China's 2+26 policy puts strict production restrictions on polluting industries from mid-November 2017 to mid-March 2018. Steel companies must cap their utilization rates at 50 percent in Tangshan, Handan, Anyang, and Shijiazhuang. The policy's goal is to reduce the concentration of fine particulate matter by 25 percent in the Beijing-Tianjin-Hebei region. Some cities outside the 2+26 region will also implement similar production restrictions. Many of the restrictions outlined in the policy took effect last month.
The flipside of the 2+26 policy is that it will also affect steel demand. Mackenzie estimates steel demand will be hit even harder than steel supply because construction has been stopped in Beijing, Tianjin and Hebei province. Some downstream sectors will also be severely restricted. The market research firm estimates steel demand will decline by 9.6 million tons in the fourth quarter.
Thus, the government's effort to improve the nation's air quality promises to reduce steel demand even more than the steel supply, which will put downward pressure on Chinese steel prices this winter, Wood Mackenzie predicts.
Steel Market Update's source in China reports that the 2+26 policy is now about 70 percent implemented. With both mill capacity cuts and project stoppages under the government mandate, steel supply and demand are relatively balanced at present, enabling market stability in terms of prices. "But watch over the next few weeks. By the end of November, you will see market levels deteriorating," he said.

Latest in International Steel Prices