Steel Products Prices North America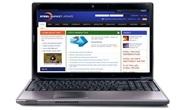 About Our Website
Written by John Packard
November 29, 2017
---
We launched an updated version of our website over the weekend. Since then, we have been working diligently to fix the last remaining kinks in the system. The goal of this update is to make all news, blog posts, and other content much easier to read on a mobile device and tablet. We also upgraded the software and security powering the website to better safeguard customer data.
As with every major change, there were a few hiccups along the way. Those of you who attempted to interact with the website on Sunday and Monday had difficulties logging in with your email address (now fixed), registering for a free trial (now fixed), and you may have been lucky enough to get some error messages (one saying our security certificate was expired – fixed – and one saying the web page didn't exist – fixed). If you got any of those errors, you may need to "clear your cache," and yes, I am computer illiterate and had to have someone walk me through it (it varies by browser – Google Chrome, Safari, Firefox, Microsoft Edge, etc.). We are here to help you should you need it.
If at any point you experience any difficulty in accessing a part of our website, the first thing you need to do is to clear your browser cache. Doing so will ensure that you are viewing the most recent version of our website in which all of the previously reported kinks have been addressed. You can view this video for a quick tutorial on how to do this: https://www.youtube.com/watch?v=WdM-NysonDE
We apologize for any inconvenience our upgrade may have caused you. Don't hesitate to contact us if you have issues.
Once again, website users who tried accessing the Steel Market Update website late Monday through Tuesday afternoon may have gotten an error message after trying to log in. We have fixed the issue, but you must clear your web browser's cache for our site to reload correctly.
If you do not know how to clear your cache, we found a very useful page from Indiana University explaining how to do so for a variety of browsers. Click here to view the instructions on how to clear your web browser's cache. If you cannot figure it out, Brett Linton will do his best to help you; he can be reached at 706-216-2140.
Thank you again for your business and your patience.
John Packard, Publisher

Latest in Steel Products Prices North America