Final Thoughts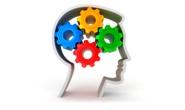 Final Thoughts
Written by John Packard
November 29, 2017
---
I have been out of the office all day, so I apologize if my Final Thoughts this evening are less than inspiring…
Our website designers have been busy working to resolve some of the bugs that arose when we updated our website over the weekend. The login issues have been resolved. We know there is an issue with galvanized pricing in our Price Estimator, and they are working on that. If you get any error notices or if you see something "odd" with our website, please contact Brett@SteelMarketUpdate.com.
The sponsorship spots for the 2018 SMU Steel Summit Conference are now 50 percent sold. I want to thank Pacesetter, Bank of America Merrill Lynch, Magic Coil Products, Mill Steel, Heidtman, Flack Global Metals, MidWest Materials, Red Bud Industries and All Metals Service and Warehousing. So, as you can see, we have nine sponsors committed and nine spots remaining before we close out sponsorship spots for 2018.
We do have plenty of exhibitor spaces available. You can find out more information about sponsorship spots and exhibition spots by contacting Jill@SteelMarketUpdate.com or myself John@SteelMarketUpdate.com and we will provide our brochure with pricing information. We are anticipating 750+ manufacturing and steel executives at the 2018 conference.
Our January Steel 101 workshop is sold out. Registration is open for our March 28 & 29, 2018, Steel 101: Introduction to Steel Making & Market Fundamentals workshop, which will be held in Merrillville, Ind., just outside of Chicago. The mill tour will be at NLMK USA Portage, Ind., minimill with its electric arc furnace (EAF). If you have question, there is information on our website or you are welcome to call me at 800-432-3475.
As always, your business is truly appreciated by all of us at Steel Market Update.
John Packard, Publisher

Latest in Final Thoughts