Economy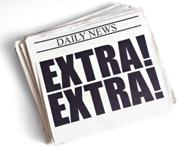 Ohio Company Seeks Loan for New Steel Mill in Michigan
Written by Sandy Williams
December 6, 2017
---
An Ohio-based company is taking the lead on a possible new multi-billion dollar steel mill proposed in Shiawassee County, Michigan, according to a Dec. 4 report in Crain's Detroit Business.
New Steel International reportedly is seeking a $7 billion federal loan through the U.S. Department of Energy to place a steelmaking plant in Durand, Mich., 40 miles northeast of Lansing, to make advanced high-strength steels for the auto industry.
Using the code name "Project Tim," the company has attempted to keep the proposed mill under wraps. New Steel CEO John Schultes confirmed the existence of the project with Crain's, but said it was too early to go public with details.
Schultes said NSI has applied to the Advanced Technology Vehicles Manufacturing Loan Program that was created by Congress in 2008.  Making advanced high-strength steel for vehicles could satisfy the requirements for the loan, as could using clean-coal technology to melt iron pellets while generating electricity.
Nearly 1,000 acres would be purchased along I-69 to accommodate the mill, according to city officials and local developers.
New Steel International is headquartered in Middletown, Ohio, north of Cincinnati.
Latest in Economy