Steel Products Prices North America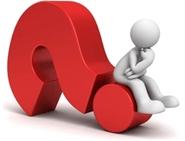 Service Center Spot Prices: Tepid Support of Mill Increases to Date
Written by John Packard
December 10, 2017
---
Last week, Steel Market Update (SMU) conducted our early December 2018 flat rolled steel market trends survey. Invitations were sent to 640 people representing about 625 companies located in the United States and Canada. We invite manufacturing companies, service centers, steel mills, trading companies and toll processors/suppliers in the industry and ask them questions about key trends that affect pricing and demand for flat rolled and plate products.
One of the items we watch very carefully is service center spot pricing to their end customers. What we found in last week's analysis is the service centers are slowly coming to support higher spot transaction prices. However, the support is nothing like it was at this point last year when domestic steel prices rallied off their lows of $470 per ton in mid-October 2016 to hit $610 per ton by the first of January 2017. Prices have been much higher going into 4Q 2017 (low of $580 in mid to late October), so the room to "run" may be limited compared to what we saw last year (or the year before for that matter).
Forty-two percent of the manufacturing companies responding to last week's survey reported distributors as raising spot prices. This is below the 69 percent reporting service centers as raising prices one year ago.
We found 44 percent of the service centers reporting their company as increasing spot pricing. One year ago 90 percent were raising spot prices.
SMU is of the opinion that the higher mill prices and inventories that are balanced to slightly over-inventoried have created the weaker price move than what we saw last year. We will have to watch the numbers carefully in the coming weeks to see if support for higher prices "breaks out," thus supporting higher mill base pricing.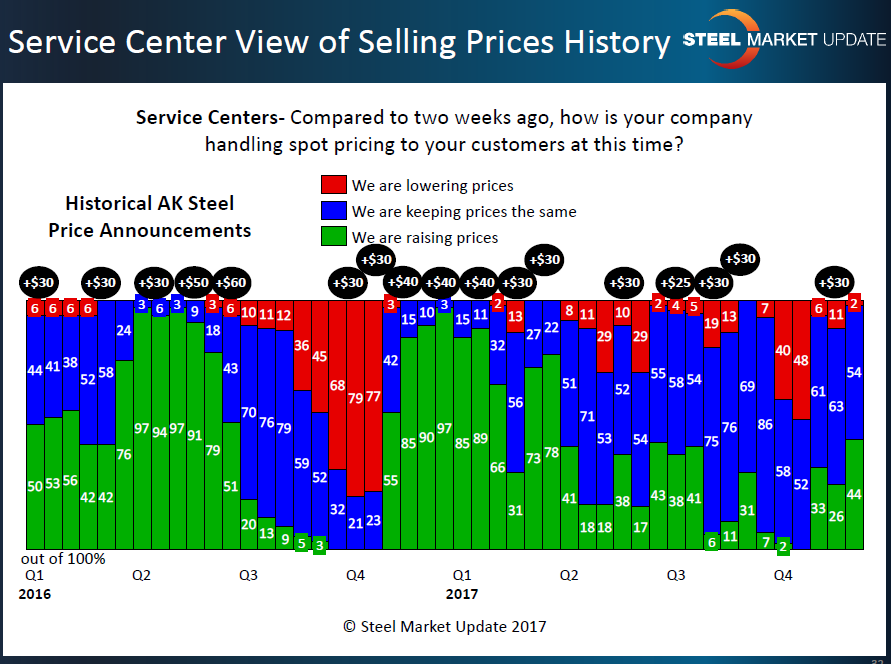 Latest in Steel Products Prices North America