Steel Products Prices North America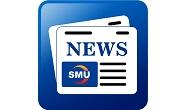 SMU Survey: Service Center Spot Pricing Supporting Mill Increases
Written by John Packard
January 11, 2018
---
Last week, Steel Market Update conducted our first flat rolled steel market trends analysis of the New Year. We invited comment from 640 individuals associated with the flat rolled steel industry in manufacturing, steel distribution, steel mills, trading companies and others who service the industry. One of the key areas we research during the survey process is whether flat rolled steel service centers are raising, lowering or maintaining spot prices to their customers. Based on the results from last week's analysis, both manufacturing companies and distributors reported service centers as increasing their spot pricing.
Sixty-seven percent of the manufacturing companies reported that flat rolled spot prices out of the distributors were increasing. The 67 percent is 10 percentage points higher than what we reported at the beginning of December 2017. Only 9 percent reported prices as dropping, while 24 percent of the manufacturers reported prices as being stable compared to what was reported in mid-December 2017.
Service centers were even more bullish as 78 percent reported their company raising spot prices to their customers. The 78 percent is 34 percentage points higher than what we were reporting at the beginning of December 2017.
Based on the history of our surveys, we are finding that the higher the percentage of distributors who are raising their spot prices, the easier it is for the domestic steel mills to capture announced price increases.
The graphic below shows the responses from the service centers. The red circles above the bar graph represent AK Steel public price increase announcements on flat rolled steels.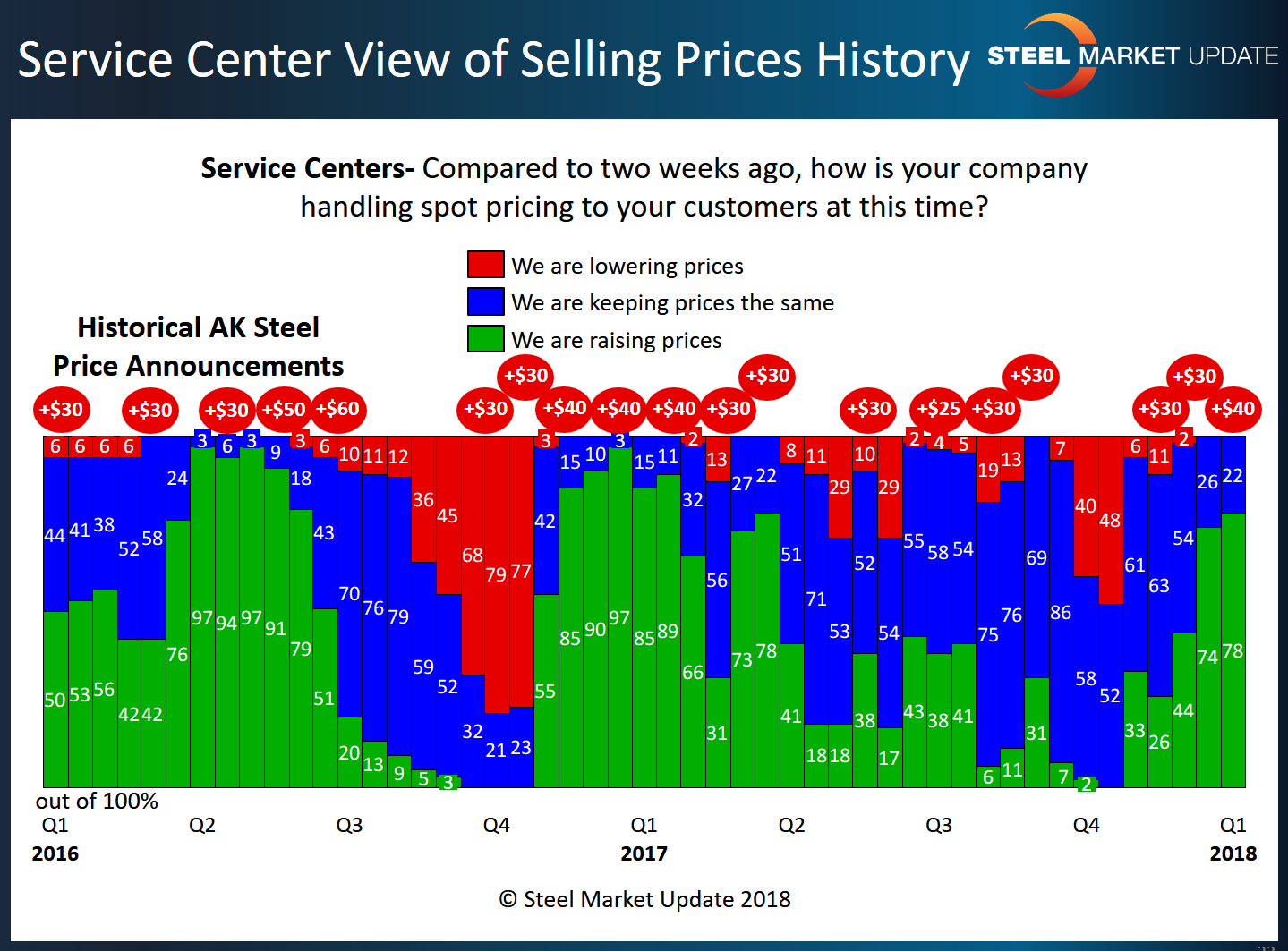 Latest in Steel Products Prices North America