Steel Products Prices North America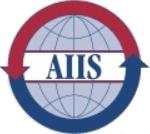 Steel Exports Dip from October to November
Written by Sandy Williams
January 11, 2018
---
U.S. steel exports declined 1.5 percent from October to November, but were higher than the same month in 2016, according to data from the American Institute for International Steel.
Exports of 882,665 net tons jumped 21 percent year-over-year. Nearly half of those November exports – 431,980 net tons, essentially unchanged from October but 17.7 percent higher than a year earlier – went to Canada, while the bulk of the remainder – 335,342 net tons, 4.2 percent less than the previous month but 14.7 percent higher than November 2016 – shipped to Mexico, said AIIS. Exports to the European Union totaled 40,655 tons, up 12.4 percent from October and more than double the export total from the preceding November.
From January to November 2017, exports increased 13.8 percent to 9.78 million net tons compared with the same period in 2016. Year-to-date exports to Canada increased 11.3 percent to 4.81 million net tons, while exports to Mexico expanded 13.7 percent to 3.84 million net tons. Exports to the European Union surged nearly 56 percent to 347,853 net tons.
Steel exports from the U.S. to its NAFTA partners are looking good for 2018, said AISI, as long as the agreement isn't terminated.
AIIS President Richard Chriss commented, "Canada's economy, which was stagnating not too long ago, is now strong enough that the nation's central bank is expected to raise interest rates in January, while the economic outlook for Mexico in 2018 has also improved. This bodes well for the future of steel exports to those countries. However, this would likely all change if the Trump administration blows up the North American Free Trade Agreement, as it has threatened to do. Scrapping NAFTA would have significant negative economic repercussions for all three participants in the trade pact, not the least of which would surely be a sharp decline in steel exports from the United States."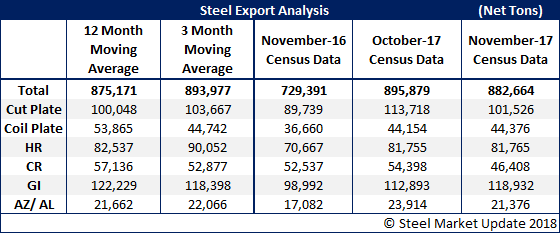 Latest in Steel Products Prices North America