Steel Markets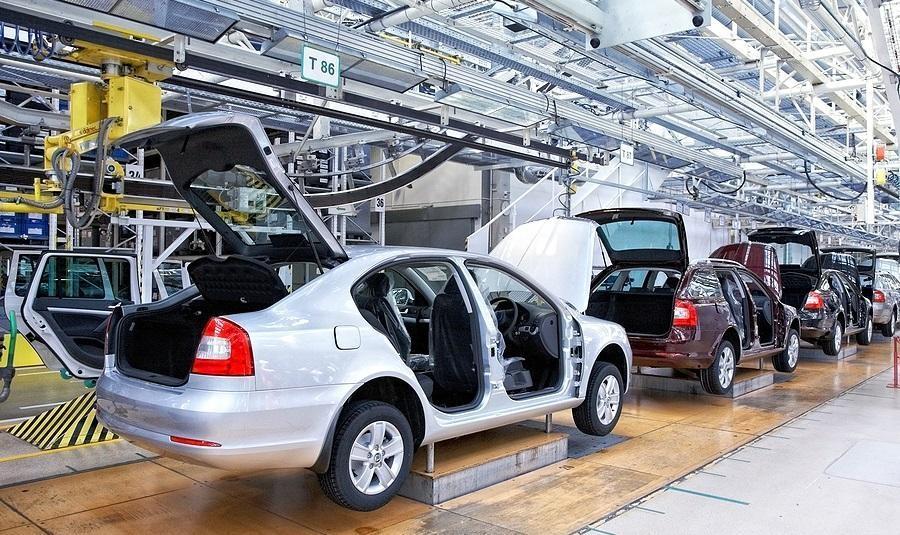 Is Auto on Track to Meet Government Standards?
Written by Tim Triplett
January 14, 2018
---
Both the steel and aluminum sectors have made major strides in supplying automakers with new, strong-but-light materials to take weight out of vehicles and boost their miles per gallon while lowering harmful tailpipe emissions. But to meet the current federal requirements for 2025, which call for a fleetwide average of over 50 mpg, the auto industry must find a way to lighten cars and trucks by another 7 percent—a task that appears daunting.
"The general sense in the industry is that they can get there, but it is going to be expensive," said Jody Hall, vice president of automotive for the Steel Market Development Institute. She notes that the industry has not met its fuel economy targets since 2015 without offsetting credits. If the technology required to meet the government fuel economy mandates adds too much cost to new vehicles, drivers will hang on to their old, less efficient cars and trucks longer. Lower auto sales could lead to lower auto production and job cuts at auto plants. "Some people believe the government regulations are driving change too fast, so fast it could cause bigger problems in terms of lower vehicle sales and higher costs to consumers," Hall said. "It's good to challenge the industry to reduce GHG emissions and raise fuel economy, but not at such a demanding rate that it impacts the economy."
At the behest of automakers, President Trump has reopened the midterm review process to determine if the current standards are still appropriate, given the progress the auto industry has made to date and the shift in consumer preference away from passenger cars toward light trucks. The EPA's final determination on emissions standards is due April 18; fuel economy standards will get a second look later. Many believe the Trump administration will most likely ease the standards, or at least extend the 2025 deadline for compliance to 2028.
Current standards call for a 7 percent mass reduction, or a cut of about 270 pounds, from the average vehicle curb weight by 2025. That will be achieved with some combination of steel and aluminum parts. Automotive designers continue to work through the laborious process of determining which material offers the best performance at the lowest cost for each application. Steel remains the dominant material in automotive production, but a study released by Ducker Worldwide last year shows that aluminum has made considerable inroads.
Vehicles contain an average of 397 pounds of aluminum today. Aluminum is found in all the major vehicle systems, from the engine to structural supports and body panels. Rolled aluminum sheet products now represent 20 percent of aluminum's share, cast products 68 percent and extrusions 10 percent. "As we go forward we will see a big shift toward sheet products," said Doug Richman, vice president of engineering with Kaiser Aluminum and technical committee chairman with the Aluminum Association.
By 2028, expect a fivefold increase in aluminum body sheet or 2.5 billion pounds of sheet going into the North American auto industry, Ducker estimated. Aluminum makers are scrambling to add capacity in anticipation of that demand. About half that capacity is already built or in construction. By 2028, the industry will be prepared to deliver all the requirements, Richman claimed.
While the aluminum content grows from 10 percent to 13 percent of the average vehicle mass by 2020, the steel content will decline slightly to 53 percent from its current 56 percent, Ducker estimated. "That's a relatively minor shift. Steel will remain the majority material by mass of the curb weight of the average vehicle out to 2020," Richman said.
Under the 7 percent mass reduction scenario, aluminum would grow to 565 pounds per vehicle, or 16 percent of the curb mass, in the next decade. Steel would see its share decline from 56 percent to 47 percent in the same time period, Ducker estimated.  
Of course, the steel industry does not necessarily concur with Ducker's findings on aluminum. Ducker will be updating its data on automotive steel in the coming year. As SMDI points out, there are now more than 200 grades of high-strength steel at automakers' disposal, which offer mass reduction at a considerably lower cost than aluminum.
"We all understand there is some uncertainty about the regulatory environment. Whether that 7 percent is achieved in 2025 or 2028 will be decided through the midterm review process, but the total mass reduction should be about the same either way. It's just a question of timing," Richman said.
"All of the advanced materials the industry has to offer—aluminum, steel, magnesium, composites, etc.—will be critical in meeting the 7 percent mass reduction," he added. "We are all in this together."

Latest in Steel Markets