Steel Products Prices North America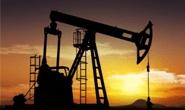 Keystone XL Delayed By More Court Battles
Written by Sandy Williams
January 15, 2018
---
The Keystone XL pipeline faces another potential delay in its effort to finish construction through the U.S. Midwest. Nebraska landowners filed an appeal to the Nebraska Court of Appeals to contest the approval of the pipeline's route through their state. 
Landowners say the Nebraska Public Service Commission had no right to approve an alternative pipeline route instead of ruling on TransCanada's preferred route. The environmental impact of the alternative route was never fully explored, they claim. Landowners are also concerned about losing property to eminent domain.
A fight over legal fees is also brewing in the Nebraska Supreme Court. Attorneys for Nebraska landowners have filed a lawsuit seeking compensation from TransCanada for legal fees and court costs incurred while fighting the company's Keystone XL project and its eminent domain threats.
According to landowner attorney Dave Domina, his clients are owed $350,000 in legal fees for the 40-plus cases brought against the company.
"TransCanada doesn't want the landowners to have money for ammunition," said Domina, "We decided what we thought was a reasonable amount, we took that up with our landowners and they agreed."
Attorney for TransCanada Jim Powers says the fee agreement was never offered and wants to see the evidence of a contract from the landowners' attorney.
The appeal against the approved route and the legal fee battle are expected to delay the project by months.
Latest in Steel Products Prices North America