Economy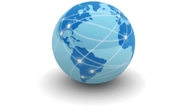 Trade Tension Slows Global Manufacturing in July
Written by Sandy Williams
August 1, 2018
---
The rate of expansion for global manufacturing slowed in July, according the J.P. Morgan Global Manufacturing PMI. The index reached its lowest reading in a year at 52.7, down from 53.0 in June.
"The manufacturing upturn has lost sizeable momentum since the start of the year. However, with final demand growth having firmed in recent months and signs that an inventory drag is nearing an end, we think output gains will strengthen in coming months," said David Hensley, Director of Global Economic Coordination at J.P.Morgan.
Weaker growth in the consumer and investment goods industries drove the decrease in the composite PMI. Orders and production increased in July, but at the weakest rate since September 2015.
The U.S. and euro area were the strongest performers in July. Asia growth remained subdued, hitting an eight-month low in China and 11-month low in Japan.
Wrote J.P. Morgan: "Part of the slowdown in new business growth reflected a subdued picture for international trade flows. The pace of increase in new export orders eased to near-stagnation and was the weakest during the current two-year sequence of expansion. New export business declined in the U.S., China, France, Russia, Indonesia, Brazil and Austria. A solid increase was signaled (on average) for the Eurozone manufacturing sector."
Eurozone manufacturing improved slightly in July with subdued growth in production and new orders. The IHS Markit Eurozone PMI edged up to 55.1 from June's 18-month low of 54.9. The Netherlands, Germany and Austria were the top performers in the region.  Declining exports were partially to blame for the weak growth in the region.
"A marginal uptick in the PMI provides little cause for cheer given it is the second weakest number for more than one-and-a-half years," said Chris Williamson, Chief Business Economist at IHS Markit. The past two months have seen the most subdued spell of factory output growth since late-2016. Worse may be to come." Williamson added that reduction in output may be necessary if demand doesn't pick up. 
"The survey responses indicate that the slowdown likely reflects worries about trade wars, tariffs and rising prices, as well as general uncertainty about the economic outlook. Optimism about the future remained at one of the lowest levels seen over the past two years."
China saw export sales in July fall at the quickest rate in two years contributing to a second month of decline in new orders. Production increased at a moderate pace last month, but manufacturers reported higher cost burdens from price increases for raw materials. The Caixin China General Manufacturing PMI fell to 50.8 in July from 51.0 in June.
Rising operating costs, supply shortages and lower domestic demand dragged the Nikkei South Korea Manufacturing PMI further into contraction in July. The composite index dropped to 48.3 from 49.8 in June. Production and new orders both fell, taking employment levels with them. Escalating input prices impacted buying decisions and firms turned to inventory reduction to curb expenditures. Manufacturers were hopeful that output would increase as key export markets return in the coming year, but confidence was at a 10-month low.
Russia manufacturers experienced a third month of contraction driven by falling production and new orders. The IHS Markit Russia Manufacturing PMI registered 48.1, down from 49.5 in June. Demand fell both at home and abroad. Input prices rose markedly due to higher raw material and energy costs, but were only partially passed on to clients. Higher costs also dampened buying activity causing a steep fall in inventories. New export orders dropped for the first time this year.
The third quarter is looking positive for manufacturers in Mexico. Production rose as demand picked up domestically and from new export orders. Backlogs declined during the months. Rising prices for raw materials and longer delivery times resulted in leaner pre-production inventories. The IHS Markit Mexico Manufacturing PMI was unchanged at 52.1 indicating a modest improvement in business conditions.
"Production growth in Mexico gained force at the start of the third quarter, while forward-looking indicators such as business sentiment, new orders and employment suggest that a firmer upturn in output is on the horizon," commented Pollyanna De Lima, Principal Economist at IHS Markit.
Canada production in July accelerated at the fastest rate since March 2017. The IHS Markit Canada Manufacturing PMI registered 56.9, down only slightly from its record high of 57.1 in June. New orders and production increased at a robust pace, although new export orders grew at a weaker rate. Rising transport costs and higher output prices related to tariffs were noted as "headwinds" to export sales growth. Delivery times for raw materials lengthened due to a shortage of freight capacity and stockpiling ahead of U.S. tariffs, said IHS Markit. Factory gate prices rose at the sharpest pace since 2010 due to surcharges on steel and aluminum products.
In the United States, new order growth outpaced production as domestic demand continued to expand. New export orders, however, declined for a second month. The IHS Markit U.S. Manufacturing PMI dropped to a five-month low of 55.3, down from 55.4 in June, but was still strong on a historical basis, said IHS Markit.
"The latest survey showed output rising at a rate roughly equivalent to an annualized 1 percent pace of expansion, which is the weakest since late last year," said Williamson. "While a weakening of new export orders for a second successive month suggested foreign demand has waned compared to earlier in the year, the slowdown can be also in part attributed to increased difficulties in sourcing sufficient quantities of inputs. Suppliers' delivery delays were more widespread than at any time in the survey's history. With producers often scrambling to buy enough raw materials, suppliers enjoyed greater pricing power. Not surprisingly, with tariffs also kicking in, cost pressures spiked higher again."

Latest in Economy