Steel Markets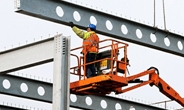 Dodge Momentum Index Gains 1.4 Percent in July
Written by Sandy Williams
August 8, 2018
---
Nonresidential construction projects continued to enter the pipeline in July, according to Dodge Data & Analytics. The Dodge Momentum Index, a measure of nonresidential building projects in planning, rose 1.4 percent in July to a reading of 169.8 from a revised June reading of 167.3
Commercial project planning led the rise with a gain of 3.3 percent, while planning for institutional projects declined 1.5 percent.
"Stronger economic growth and the support from still-healthy real estate market fundamentals (occupancies and rents) have contributed to these gains for construction projects at the planning stage, which have yet to be restrained by the uncertainty arising from higher material costs and higher interest rates," said Dodge.
There were 17 projects valued at $100 million or more that entered the planning stage in July. 
The Momentum Index, published by Dodge Data & Analytics, is a monthly measure of the first (or initial) report for nonresidential building projects in planning, which has been shown to lead construction spending for nonresidential buildings by a full year.
Below is a graph showing the history of the Dodge Momentum Index. You will need to view the graph on our website to use its interactive features; you can do so by clicking here. If you need assistance logging in to or navigating the website, please contact Brett at 706-216-2140 or Brett@SteelMarketUpdate.com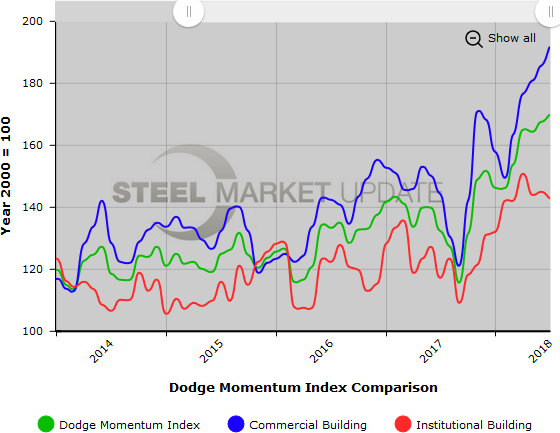 Latest in Steel Markets