Final Thoughts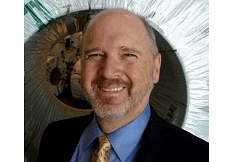 Final Thoughts
Written by John Packard
August 8, 2018
---
The next workshop we have scheduled after the SMU Steel Summit Conference is our new Steel 201: Introduction to Advanced High Strength & Other New Steels. This will be a unique workshop in many ways. We will have two tours, one of the Research and Innovation Center (RIC) at AK Steel (which is also where we will be holding the workshop) and the second tour of the AK Steel Middletown steel mill. What is also unusual with the Steel 201 workshop is we will have instructors from AK Steel working in concert with SMU instructors. The goal being for those attending to better understand the process of developing a new part and working with your suppliers to find the right steel (or develop a new steel) to make that part.
Steel 201 is an excellent opportunity to continue your steel education. We have special pricing for our members. Go to www.SteelMarketUpdate.com/Events/Steel-201 and when registering use the discount code: special201. If you have any questions, please contact us at info@SteelMarketUpdate.com
We broke through 850 executive registrations this afternoon for our 8th SMU Steel Summit Conference. We will have a packed house, and with every registration we are setting a new attendance record for an SMU Steel Summit Conference. You can register online or by contacting our office at 772-932-7538.
At this point, if you are registered for the SMU Steel Summit Conference and for some reason you are not able to make it, you can replace the person registered for someone else, or you can request a credit that can be used at another SMU event over the next 12 months. If you miss the conference and you do not cancel (a no-show), you will forfeit your registration fee. If you are having issues, please contact Diana at 772-932-7538.
If you have not yet booked a hotel room for your visit to Atlanta, our room block at the Atlanta Airport Marriott Hotel still has availability. Here is the booking link, our negotiated rate is $151/night.
I usually have much more to add about the markets, but we are at "crunch" time when it comes to this year's conference. There are lots of moving pieces that have to be nailed down, which ensures that our program will go off smoothly. We will have a new video to start the program on Tuesday (those who have been to past conferences know what I am referring to). We have a solid program and it looks like we may have been dead nuts on when it came to hiring Ron Insana of CNBC as a featured keynote speaker toward the end of our program on Wednesday. We think there will be some surprises, there will be information that perhaps is not available elsewhere, and the networking is going to be outstanding with somewhere between 850-900 total attendees this year. Thank you for your patience as we work through not only the conference, but a brand new workshop (Steel 201) a couple weeks after the conference is over.
As always, your business is truly appreciated by all of us here at Steel Market Update.
John Packard, President & CEO

Latest in Final Thoughts